The 101st PGA Championship is scheduled for Monday, May 13th – Sunday, May 19th. While the first round will start Thursday, May 16th. This is the first year that the PGA Championship has been held in May since 1949. With Tiger Woods' win at the Masters, Bethpage will be packed with fans. Will he keep up with his winning streak? Or are the odds more in favor of Dustin Johnson, Rory McIlroy or Brooks Koepka? It will be exciting no matter who you're voting for but why the change in dates?
Let's take a look at 8 reasons why the PGA Championship is now being held in May instead of August and why it's a lot better for players and fans alike.
Next, we'll turn our attention to the top 10 players to look for at the PGA tour. Then, we'll explore why this is destined to be one of the most exciting PGA Tournaments in recent history and the interesting twist in the story behind the design of Bethpage Black.
Why the PGA Championship is Being Held in May
It Means 4 Months of Consistent Golf
One of the best reasons to have the PGA Championship in May is it fits perfectly in the May slot. The PGA Championship is held at Bethpage Black located in Farmingdale, New York. The May slot comes right after the Masters in April and prior to the U.S. Open in June. For players and fans, it's a sigh of relief because it's consistent golf over 4 consecutive months – right through July
It Won't Interfere with the Olympic Games (Every Four Years)
Another reason is concern over the Olympic Games. With golf now included at the Olympics, every four years there would scheduling conflicts and adjustments for players. Take for instance 2016. The Open, PGA Championship and WGC-Bridgestone were all crammed into 5-weeks. The May slot means players won't have to juggle their schedules so much. A choice they didn't have in 2016. Players went to Rio for the Opening Ceremony and then it was off to the PGA championship.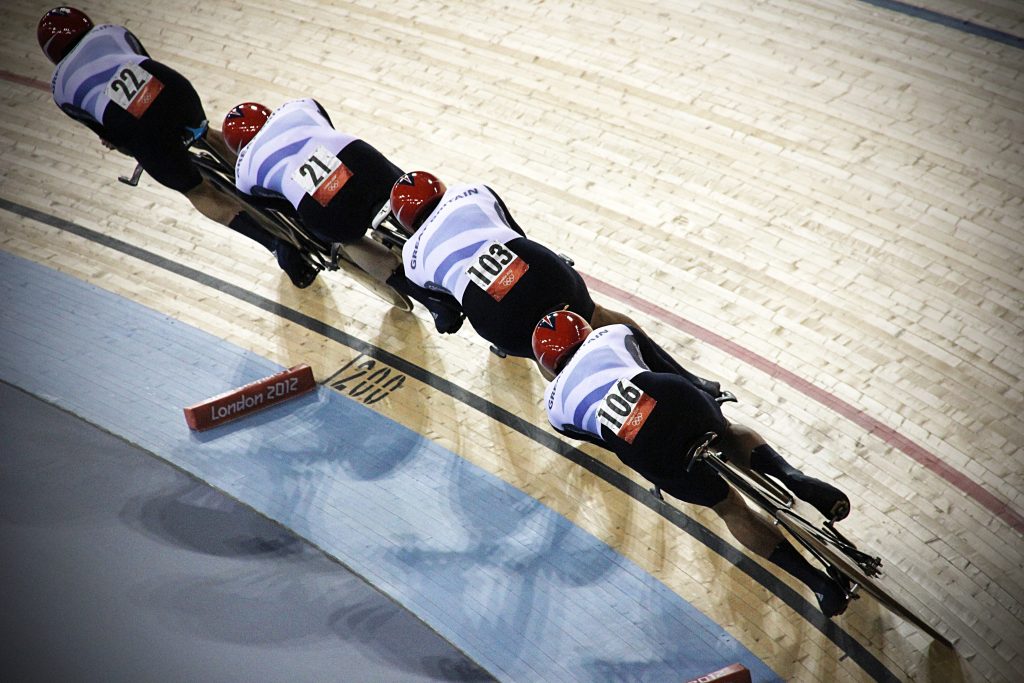 About the move, PGA of America CEO Pete Bevacqua said, "In weighing the complex evolution of the golf calendar, the PGA of America's key objectives were to promote the best interests of our signature spectator Championship, do what is best for the game and its great players, and find the most advantageous platform to fulfill our mission of serving our nearly 29,000 members and growing the game."
May is on the Front-End of a Busy Golf Season
With May at the heart of the golf season, the PGA can engage more with leagues, members and new players
Leagues and organizations include:
The PGA Junior League.
Drive, Chip, and Putt.
Get Golf Ready.
The USGA/LPGA Girls Golf League.
"Such a large percentage of our members start and are active in their golf season in May and for an organization whose strategic mission is to grow this game, we feel May is a far more powerful date for us to contest our major championship," stated Pete Bevacqua, CEO for the PGA of America.
Fans are Gearing Up for the NFL in August
Are you ready for some football? By August you will be. That's why having the PGA Championship in May is a win-win. In August over 100 million fans are gearing up for the NFL. Which means the fantasy football leagues start and it's back to football, Thursday through Monday night. Putting the PGA Championship in May is a better choice.
"They laid it out in front of us. First, for TV negotiations, you want a Players Championship in a prime spot and maybe a better time of year for course conditioning, and then the reality is we want golf done before football. Football runs TV at that time of year. Only time will tell. Everyone was against the FedEx Cup at the start, and it's turned into a great thing for the tour. And I think it will be a great thing for the PGA," said Charley Hoffman, a PGA Tour Policy Board member.
TV Viewership in May is 25% Higher Than August
There's also a stronger TV viewership in May for golf. Fan involvement can get pretty intense. By having one golf tournament after the next, it builds excitement in the game – and both fans and players love that. It presents a longer window for golf and it will help define the tournament calendar for everyone.
As it stands, you have: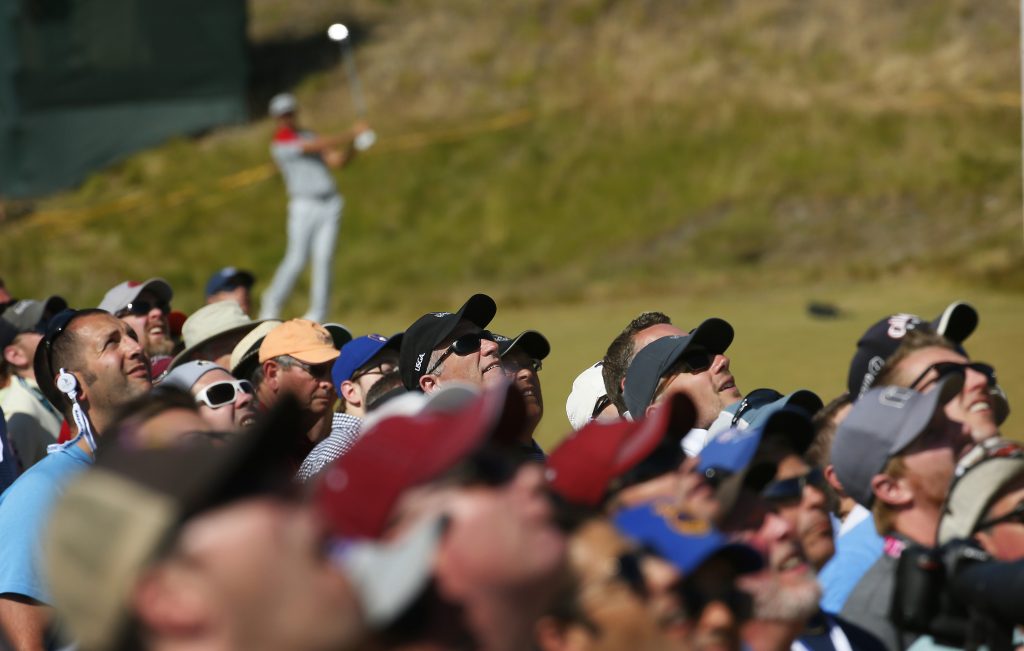 March: The Players Championship at TPC Sawgrass.
April: The Masters.
May: The PGA Championship.
June: The U.S. Open.
July: The British Open.
August: The FedEx Cup.
September: The Ryder Cup (even-numbered years) and the Presidents Cup (odd-numbered years).
"We welcome the opportunity to be the second of the four majors in the annual major golf chronology – in large part because having our major championship occur earlier in the golf season enables us to more effectively promote, along with our media partners, the grow-the-game initiatives that our members bring to life," said Jeff Price, CCO with PGA of America.
PGA Professionals Can Still Qualify to Play in the PGA Championship
The PGA Professional Championship (PPC), made up of 312 players, is now being held in April instead of June. From there, the top 20 get the chance to qualify for the PGA Championship.
"I know why it's happening. I get it. I certainly applaud the PGA of America in helping the PGA Tour out. It does help us. I think it makes our schedule much more seamless. I think it will be better all around. Now, as far as where they are going to go in the future with that earlier date, that's the part that I don't really know how that is going to work.
Oak Hill coming up [in 2023] … can you play in the northern part of the country in May? You can, but you probably shouldn't. You've got to get lucky [on the weather]," said Zach Johnson whose had 12 victories on the Tour and 2 majors.
Players are Looking Forward to Better Spacing, More Time to Prepare
"[In 2016] It was very crazy with the Olympics thrown in there, and we had two majors in three weeks, and there's a World Golf Championships. It always kind of crammed in there. I mean, it's not a big deal, I don't think, but the spacing seems nice. It will be interesting to see if they can add some new golf courses to the rotation for May. I know that those northeast courses have a chance to play a lot different now. Especially you can catch a pretty chilly week up there in May, different weather. We'll see," said PGA Champ Jimmy Walker.
"It's going to kind of space everything out a little bit more instead of it all being kind of crammed together. So it gives you a little bit more time to prepare," said Dustin Johnson.
There Will Now Be One Big Golf Tournament Every Month
"I think a May date for The PGA of America is a really good thing, and just from a player's perspective, to now have one really big tournament every month from March, The Players, to the Masters to the PGA Championship to the U.S. Open to the Open, and to have the FedExCup most likely at the end of August or the start of September; it just has a better flow to it, I think," said Rory McIlroy.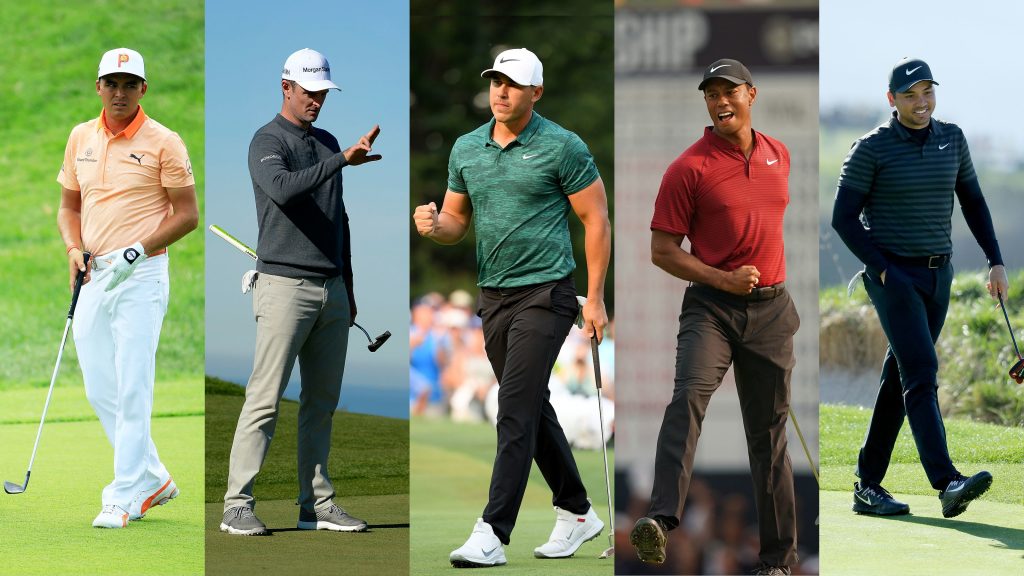 What Can We Expect From This Year's PGA Championship?
10 Players to Look Out For at the "4th Major"
Aside from the new condensed schedule, this year's tournament looks very promising. Tiger Woods is fresh off his Masters' win. Bethpage Black in Long Island is one of the best golf courses in the world. When you have a consistent rotation like Augusta National, Bethpage, Pebble Beach and then Royal Portrush, it's truly a golfer's dream.
Who to look out for at this year's PGA Championship:
Sergio Garcia: At age 39, he has a No. 26 ranking and 4 victories. In 2012, he tied for third place in the Barclays. In 2009, he tied for 10th place. In 2002, at the U.S. Open, he finished in fourth place.
Dustin Johnson: At age 34, he has a No. 1 ranking and 21 victories. In 2016, he tied for 18th place at the Barclays. He tied for 40th place at the U.S. Open in 2009. In 2012, he tied for 3rd place at the Barclays.
Brooks Koepka: At age 29, he has a No. 3 ranking and 8 victories. In 2016, he tied for 70th place at the Barclays.
Rory McIlroy: At age 30, he has a No. 4 ranking and 23 victories. In the 2019 U.S. Open, he tied for 10th place. At the Barclays, he tied for 19th place in 2013. He tied for 34th place in 2015.
Phil Mickelson: At age 48, he has a No. 23 ranking and 47 victories. At the Barclays, he tied for 19th place in 2008 and 38th place in 2012. In 2009, he was runner-up at the U.S. Open and runner up in 2002.
Francesco Molinari: At age 36, he has a No. 7 ranking and 8 victories. In 2016, he missed the cut. In 2009, he tied for 27th place.
John Rahm: At age 24, he has a No. 11 ranking and 7 victories. This is his first time at Bethpage.
Jordan Spieth: At age 25, he has a No. 39 ranking and 14 victories. In 2016, he tied for 10th place at the Barclays.
Justin Thomas: At age 26, he has a No. 5 ranking and 10 victories. In 2016, he tied for 10th place.
Tiger Woods: At age 43, Woods has a No. 6 ranking and 92 victories including his recent Masters' win last month. In 2012, he tied for 38th place at the Barclays. He tied for 6th place at the U.S. Open in 2009. And, he won the U.S. Open in 2002.
Bethpage Black, the AW Tillinghast Design and Credit to Joseph H. Burbeck
Bethpage State Park is located in Farmingdale, New York. Set on 1,477 acres, the park sits on the border of Suffolk and Nassau Counties in Long Island. Bethpage features five different 18-hole regulation golf courses and it includes the world-renowned Black Course.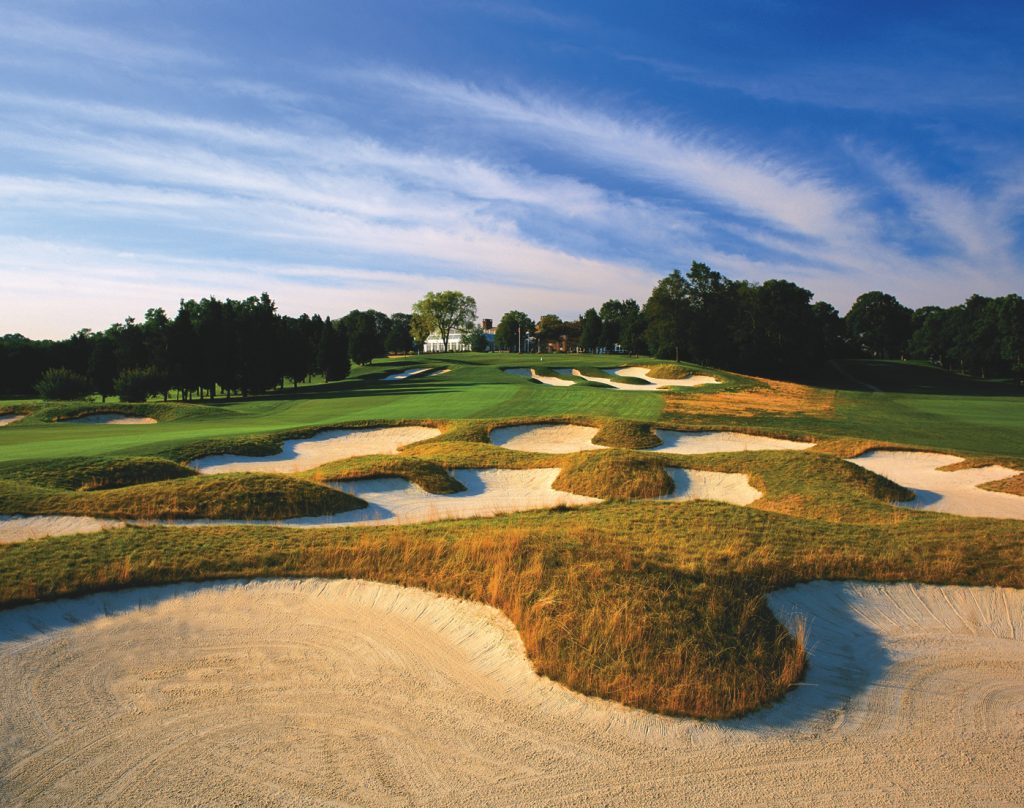 The Bethpage Black Course:
Hosted the U.S. Open in 2009 and 2002.
It hosted the Barclays in 2016 and 2012.
The 2019 PGA Championship will be held there.
In 2024 it will host the Ryder Cup.
The Bethpage site notes that A.W. Tillinghast was the course architect who designed and oversaw construction for 3 of the courses at Bethpage: the Black, Blue, and Red Courses. He modified the Green Course. While the Yellow Course was designed by Alfred Tull in 1958. About 200,000 rounds of golf are played on the 5 courses and they each begin their play from the Clubhouse.
A Golf Digest article dated May 9, 2019, has since credited Joseph H. Burbeck as the architect and A.W. Tillinghast as the consultant. As Joseph Burbeck worked at Bethpage for over 30 years, his son Joe acknowledges that the course was designed by his father Joseph, who was a superintendent there.
The Black Course is broken down into:
No. 1, a par 4 at 430 yards, No. 2 a par 4 at 389 yards, No. 3, a par 3 at 230 yards.
No. 4, a par 5 at 517 yards, No. 5 a par 4 at 478 yards, No. 6, a par 4 at 408 yards.
No. 7, a par 5 at 553 yards, No. 8, a par 3 at 210 yards, No. 9, a par 4 at 460 yards.
No. 10, a par 4 at 502 yards, No. 11, a par 4 at 435 yards, No. 12, a par 4 at 501 yards.
No. 13, a par 5 at 608 yards, No. 14, a par 3 at 161 yards, No. 15, a par 4 at 478 yards.
No. 16, a par 4 at 490 yards, No. 17, a par 3 at 207 yards, No. 18, a par at 411 yards.
Bethpage Black Course Rankings
For almost 20 years, Bethpage Black has ranked among the Top 100 Greatest Golf Courses in America. Its highest ranking was No. 26. It ranked No. 8 among Public Course in America. It is ranked No. 38 for Best Golf Course in America, No. 6 for Toughest Course in America and No. 5 for Greatest Public Golf Course in America.
Now, if you are in Nevada or just visiting Las Vegas and are looking to stretch your golf skills come visit us at Chimera Golf Club.
We are located in Henderson, Nevada. The Golf Course was designed by Ted Robinson, Jr. in 2003, it sits on 6,906 yards. With forgiving fairways in a playable desert landscape, it offers challenges from any tee. Players can enjoy other activities that include Footgolf, GolfBoards and a bite to eat at Slice 19. With unparalleled views of the Las Vegas Strip, book your next tee time at Chimera Golf Club today!