There's no question about it: your wedding day is all about you and your spouse-to-be. The day should showcase your vision, your style and your traditions. Your guests and their comfort, however, play a key role in making the big day a success. When you simplify their travel, accommodations and wedding-day experience, the rest of your design elements will fall into place. Their sense of ease sets the tone of the celebration, allowing them to fully focus on the main event: your marriage.
Like any large event, there are several key tricks for keeping your guests happy and comfortable as they celebrate by your side. First of all, information and communication are always key. When people move in large groups, they are more likely to miss details about where to go, when to arrive and how to enjoy the event to its fullest.
Think ahead of your group's needs by following some simple ideas for how to keep your guests happy at your wedding. This way, there will be less pressure on you to act as director on the day itself.
We'll explore the top ways for keeping your guests happy at your wedding, from the moment they receive your invitations to the last toast of the night.
Keep Them in the Know
There are two types of wedding guests: those that will read every detail of your wedding website and those that will look at your details an hour before it starts. To prepare for both types of guests, include helpful information online and in person.
On your website, include:
Wedding day schedule
Addresses of event space and accommodations
Shuttle and transportation information
Dress code suggestions
Links to your registry
Tips about the local area
If you're planning a destination wedding, keep your guests happy and up to date by including travel tips, recommended flights and how to transfer from the airport to the hotel. It is also helpful to send out a pre-wedding email about two weeks before to inform them about how to find the final details on your website or how to reach you if any issues arise.
If you plan to leave wedding favors in welcome bags, include your website information on an and a map of the area with the package.
Choose a Great Location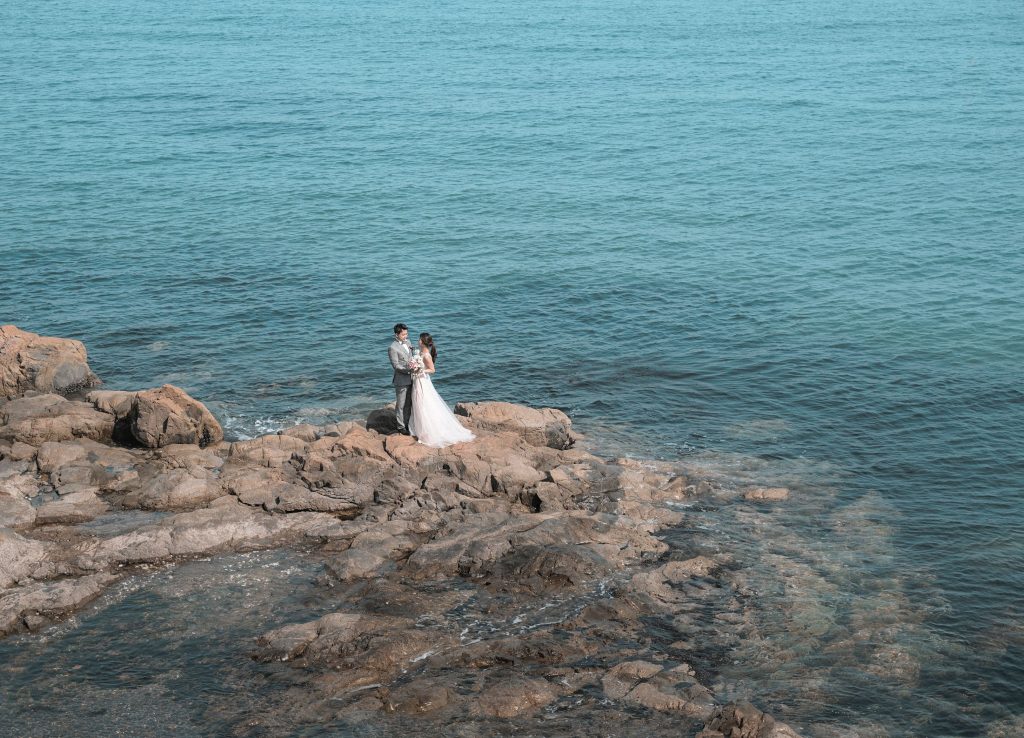 Many couples experience choice overload when choosing a wedding location. Do you get married in one of your home towns? In a major city? On a tropical island? There are pros and cons to every option, though some will keep your guests happier than others. In the end, it is always about balancing your dream experience with guest convenience.
For example, planning a destination wedding that requires most of your guests to fly can cut down on your attendance rate. In some cases, couples either prefer a smaller group or they're confident their family and friends are open to long-distance travel. For others, expensive or burdensome travel will keep key members of the wedding from attending.
Try to choose a decision that balances both options. You can find that destination energy while choosing a city that is accessible to both sides of the family either by plane or car.
When choosing the venue, research how your guests will travel from the airport, how they will rent a car and if there are ample hotel choices in different price ranges.
Minimize Transition Travel
If you plan to host your ceremony in a different location than your wedding reception, suggest or provide ways for guests to make the transition quickly and safely. For the smoothest day, hold the ceremony and reception within walking distance of one another. Many venues also offer spaces for both ceremony and reception close to or within the hotel itself. Guests can simply head upstairs to bed when they're ready at the end of the night.
For even great convenience, hold all your pre and post-wedding activities at the same venue as well. These may include bridal shower brunches, rehearsal dinners or post-wedding breakfast.
Balance Your Budget
Figuring out the finances of a wedding is one of the largest steps of the planning process. Begin by determining the approximate number of guests that will attend and then pick several location options within a comfortable price range.
Spending on guest experience – food and bar, seating options, hotel discounts – always goes a long way. If you have to decide between spending money on expensive décor or adding appetizers, consider how much more of an impact well-fed guests will have on the energy of your day.
Keep budget in mind when choosing top vendors like a photographer, entertainment or planner as well. These options can alter the flow of the wedding day itself. They each play a key role in setting the tone of the event. Spending a bit more can take the pressure off of your own planning needs.
Guide with Signs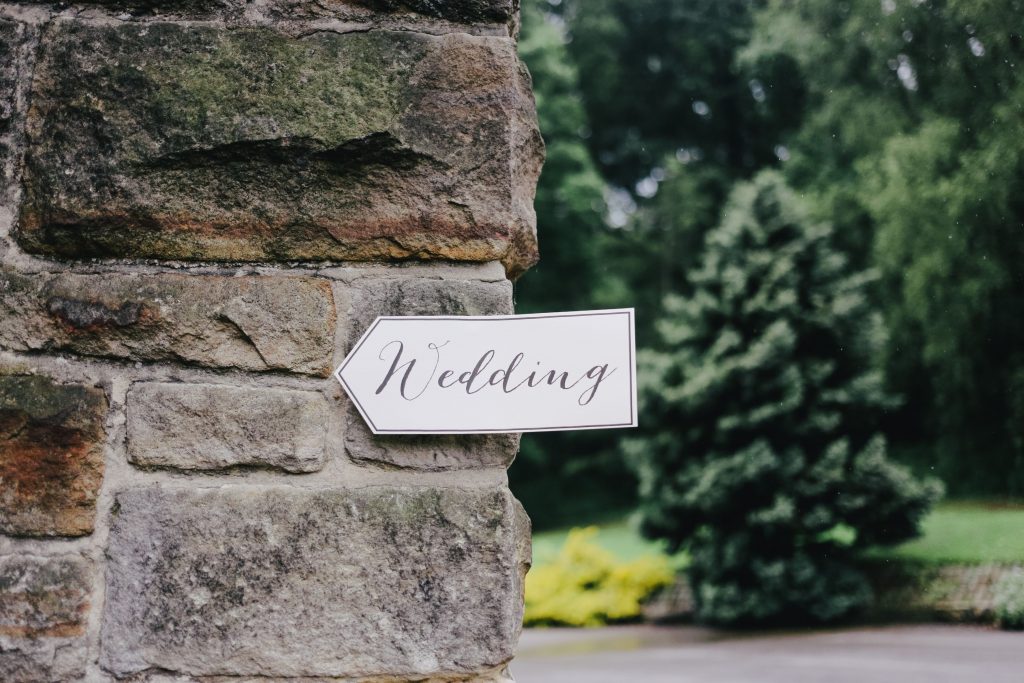 Weave signage and other practical items into your wedding design to help guests move from place to place during the day. As they move in groups, it's easy to get distracted and confused about where to go next, especially if you're celebrating in a large event space with multiple rooms or outdoor locations. Signs can also help clarify any preferences about your traditions or schedule for the day.
Surround your signs with the same colored flowers from your design. This way, signage becomes a major part of your wedding theme. Here are some places where signs may help your guests maneuver throughout the day:
Welcome sign at the entrance to each space
Directions from the parking lot to the ceremony space
Seating instructions at the base of your aisle
Signs from wedding ceremony to your cocktail hour
Sign above your bar, escort card displays and gift table
Schedule of the evening for dinner and dancing reception
Menus either at the front of the room or at each table setting
Balance Your Menu
Weddings can be tricky for those with food restrictions or small children. When building your wedding day menu with your catering manager, balance out the traditional meat and fish options with enticing options for those with vegetarian, vegan or gluten-free needs. If you have a smaller guest list, you can also touch base with your group before choosing the menu items to ensure you've covered all your bases.
Some wedding venues and catering companies specialize in local and vegetarian meals. If you and your partner are vegetarians or you know you'll have a large group at your wedding, focus your wedding planning around the dining experience.
Your reception schedule – toasts, the first dance, group photos – directly affects the schedule of the kitchen. Your catering manager will have experience timing out the evening but speak to them ahead of time about coordinating this balance. If a long toast delays the arrival of the first course, you could end up with hungry guests not fully able to listen to the speech. To play it safe, always include more food options throughout the event to keep everyone well fed.
Design for a Large Group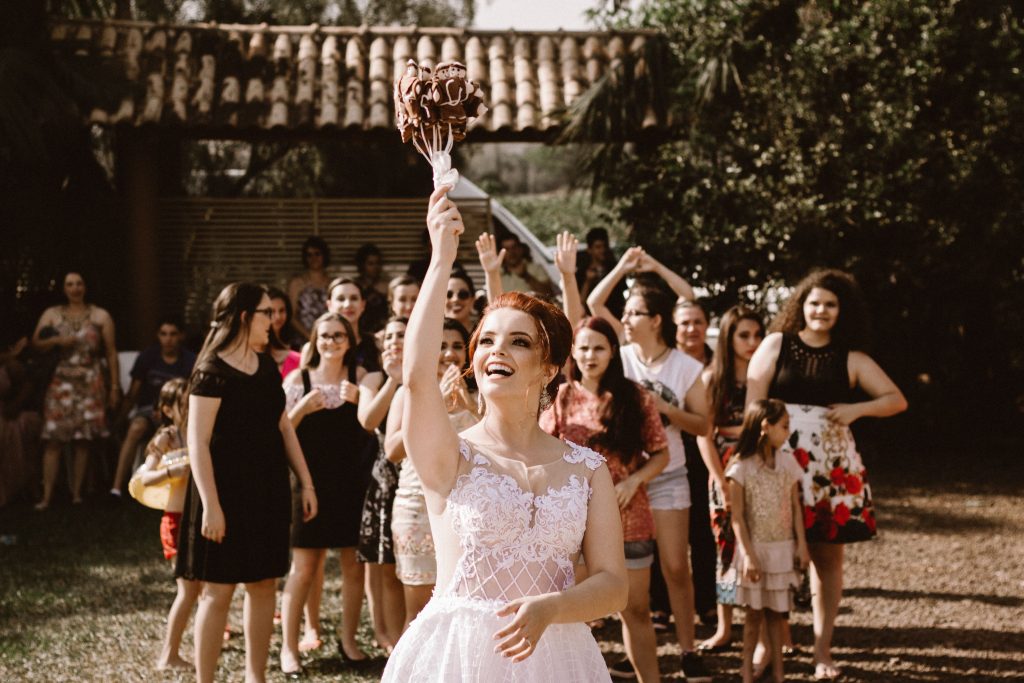 The pressure to create an event for everyone's tastes can feel like a lot of pressure. A wedding gathers together a collection of loved ones from different phases of your life. At the end of the day, you will never choose a song, meal, design style for everyone. The day is about showcasing your own style with your guests in mind, but there are only a handful of pieces within your control.
Still, there are many doable steps you can take to recognize the different groups and generations in the room. Instead of catering to each guest, think of ways to support differed groups of tastes that will make guests feel included.
Music
Work with your DJ to combine a collection of your music within different styles. Even if you're a fan of loud techno or obscure indie-rock, balance these options for crowd-favorites from different eras. Though the songs should all be enjoyable to you, branch out into different popular favorites that will keep each group engaged.
Food
As we talked about above, it can be difficult to meet the needs and preferences of each guest at a group dinner. If you know that you have a guest with an allergy, reach out personally to let them know you're going to speak to your catering manager about their needs. This will lower their anxiety level about the meal while cutting down the planning guesswork during your process.
Seating
The constant movement of a wedding celebration can be difficult for someone with mobility challenges. When planning your seating chart, prioritize accessible tables for those that require more comfort throughout the night. For example, avoid placing guests that prefer quiet too close to the dance floor or speakers. If you have a buffet, arrange for these tables of guests to serve themselves first and to stay close by.
Seating also comes into play during the ceremony. Even if the ceremony is quite short, mark off chairs for family members that will be more comfortable sitting on aisles or near the front row.
Plan for the Weather
Every season brings its own challenges for outdoor weddings. Prepare for any possibility by creating a backup plan with your venue in the event of rain, extreme heat or even unexpected snow. Spring and fall weddings can be quite unpredictable, so it's best to think ahead with an easy switch if need be.
If the weather isn't worth moving indoors for, include a few helpful props to comfort guests during hot or chillier events. Gift pashminas to your bridesmaids, leave out cozy blankets for guests or line your ceremony chairs with sunglasses. You can even alter your menu to include cool soft drinks during the summer months or hot chocolate in the winter.
Remember Your Wedding Party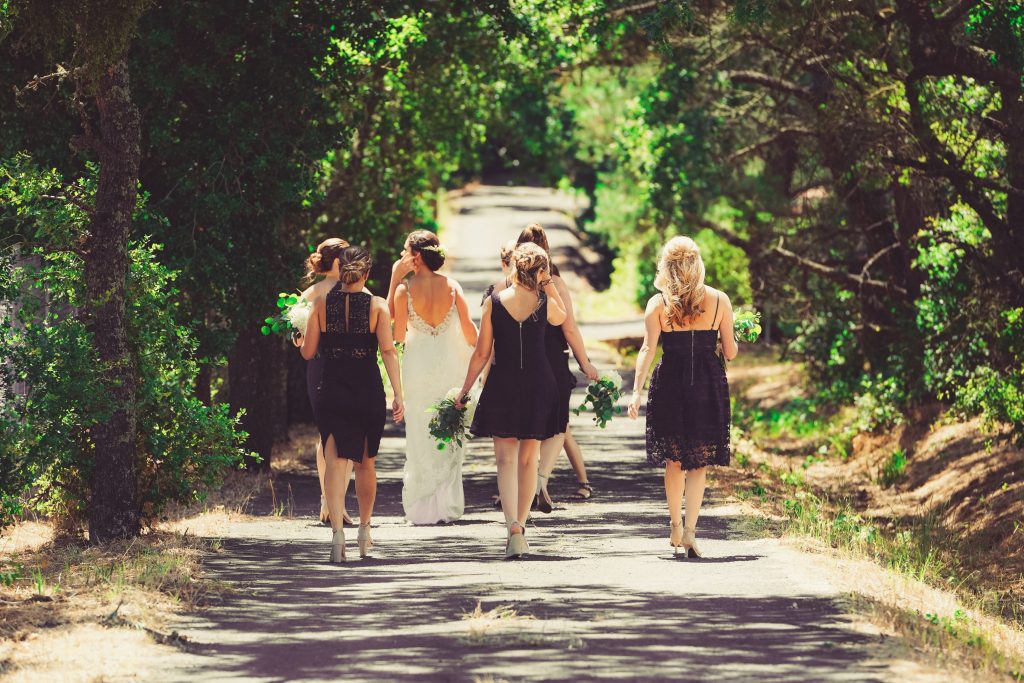 Your bridal and grooms party plays a large role in making your wedding day experience memorable. As guests of honor, treat them well by keeping both their comfort and their own budgets in mind during the process. Flexibility – such as when choosing a wardrobe and planning pre-wedding celebrations – allows your dearest friends and family members to celebrate you without the stress of steep costs or tricky schedules. In either case, be sure to show your thanks in a personalized way on the big day.
The Pavilion and Chimera Golf Club guide each couple throughout the wedding planning process. Work one-on-one with an experienced event coordinator to make your day unique and successful. Glance through our look book to explore floral designs, ceremony and reception setups and unique add-ons that keep guests happy and make your day unforgettable. With in-house catering available, choose custom packages that meet the needs of all your family and friends. Most importantly, getting married at The Pavilion takes the guesswork out of planning a wedding. Professionals can transform your unique vision into a reality with personalized attention for you and all your guests.