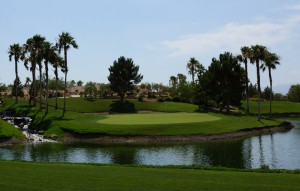 Getting a group of people together over golf is a great way to build teams, create relaxation, reward performance and even encourage competitiveness. Excellent planning ensures excellent results. A lot is on the line. Decisions about timing, the budget, the golf venue, the food, the extra activities and the prizes can seem endless. Once the event is underway it can be too late to change.
Being chosen as the group's golf course is a privilege. With each event, we have the opportunity to stretch our service muscles. Chimera Golf Club recently changed hands and the new pride of ownership can be seen throughout the golf course and club house.
Chimera is a great choice for your large group because:
• The course is very playable for golfers of all abilities. Higher handicap players can spray the ball a bit and stay out of trouble. Lower handicap players will find the course a challenge when playing from the back tees.
• Chimera is a beautiful golf course. The course has hundreds of mature palm and pine trees lining the fairways and greens. Always in great condition the fairways are lush, the rough is not too long and greens roll true. When not looking at the beautiful course, golfers can enjoy views of the Las Vegas Strip and the nearby mountains.
• The course is only twenty minutes from the Las Vegas Strip.
• Led by Sean Solodovnick, Director of Golf, the Chimera staff is friendly, knowledgeable and will pay attention to the smallest detail to insure the success of any golf event held at their facility.
• Almost as important as what happens on the course is what happens after the round. The clubhouse has spacious facilities to accommodate large groups. The friendly Chimera Bar and Grill staff love to serve. Delicious post round banquets and beverages cap off a great day at Chimera Golf Club.
Read what Jason Kauflin, of Wisconsin Golf Trips had to say about a recent trip to Chimera Golf Club.
"Gentlemen, I have always taken the time after bringing my group to a new course to give a quick review of the day. I know how important feedback can be in your business, so as the trip coordinator I feel it comes with the territory.
This will be a boring email….I have nothing but positives for you guys. From Sean talking to me in the shop while I was stretching out, to Ryan running all over the place getting our group set, to Brian making a point to come out to say hello…the service was first rate. When one of our guys misplaced his bag and left it there, you guys were all over it. There was a constant line of communication until the matter was rectified, and it was appreciated.
One thing I am always critical of is how much help we get to get our carts figured out once we get there. Obviously you guys have the advantage of having the staging area right there when you get off the bus, and the range right behind that. This is a HUGE coup in my opinion, and is just one of the reasons we are DEFINITELY coming back to Chimera. The guys that got us set up were very friendly and helpful.
As for the course, it did not disappoint. It is a great course for a group like mine, with many holes where you can be errant with your drive, easily find it, and in many cases play it where it lies if you so choose. Chimera is a great combination of pristine conditions and playability, a combination that trip organizers like myself are always looking for to make our lives easy. The signage was good and no one got lost.
We are absolutely willing to drive down there again next year.
Jason Kauflin
Kauflin Invitational Coordinator
That says it all. We are committed to making Chimera Golf Club a great destination for large groups.