The new year is quickly approaching and it's hard to believe that it isn't just another new year, but a new century!
A lot has changed in the last ten years. It was this time 10 years ago when Tiger Woods' career was derailed, and everything in the golf world changed. There was concern about the future of the game, specifically, among the younger millennial generation in Tiger Woods' absence.
It seems fitting that it was only a few months ago Tiger triumphantly won his fifth masters. Just as Tiger Woods seems to has resurged as we head into the new decade, so has the game of golf.
There is a lot to be excited about for the future of the sport.
Here are five trends to look out for in 2020.
Tech- Use of apps and technology to analyze and perfect your swing, putt, and game
https://www.golfdigest.com/story/9-of-the-most-tech-forward-products-at-the-2019-pga-merchandise-show-worth-a-golfers-attention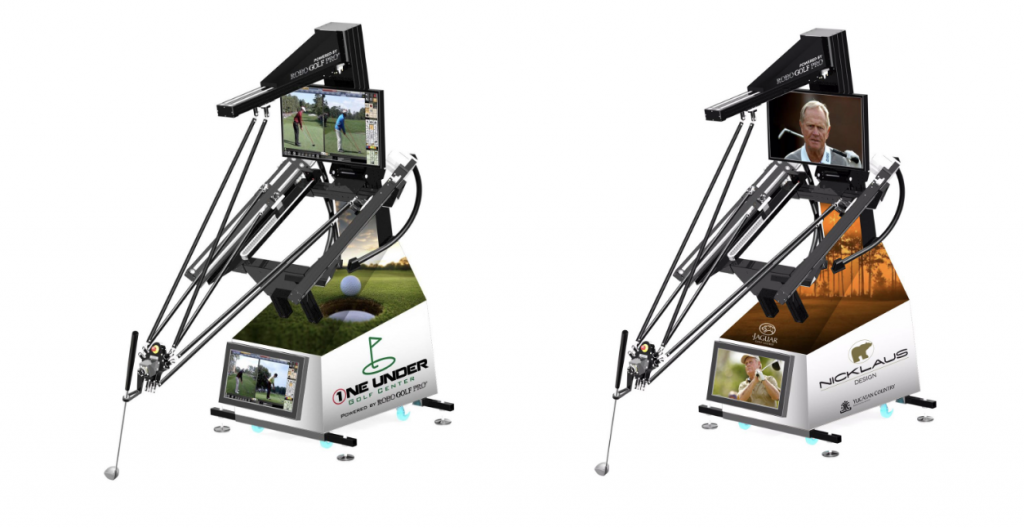 Our world today is consumed with technology, and startups are popping up every day with the mission of integrating technology with just about everything. It may come as a surprise, as some people think golf is unwilling to change, but golf has adopted a lot of the latest tech innovations to benefit the golfers. Not every idea or innovation will stand the test of time, but it appears the latest technology innovations are here to stay.
This shouldn't come as a surprise to us, especially with all of the benefits to help golfers improve their game. Golfers want to improve their game and the industry is responding.
One example of this is a hands-free, self-driving pushcart to carry a golfer's bag and equipment on the golf course. This may not seem necessary, but we can all admit, who wants to carry their equipment while playing 18 holes? Want to improve your swing? What if I said there was a tool that allowed you to feel your ideal swing, putt, chip, or pitch? Well, with the Robogolfpro, you can. It's the first and only swing training system that allows you to feel your ideal swing. Many coaches agree hours spent building muscle memory is one of the best ways to develop a consistent and effective swing.
Demographics- 15% of millennials have expressed interest in golf, and nearly a third of all golfers in the United States are millennials
Upon first glance, this might come off as a surprise to many. Often you hear that golf is a sport for established professionals in their 50's. Is this statistic really that surprising though? When you think about the rise of young PGA golfers, Brooks Koepka and Rory Mcllroy are currently ranked #1 and 2 in the world at the age of 29 and 30, off-course opportunities to participate, and increased media, we shouldn't be surprised.
Millennials are attracted to experiential activities like TopGolf and Drive Shack combining the love for food and beverages, arcade games, driving range games, and friends. Because of the influence of off-course golfing, over 14 million people have said they would be interested in playing on-course golf! There may have been a gap in the past between millennials and the game of golf, but that gap is quickly diminishing, and all signs point to more millennials playing on-course golf in the future.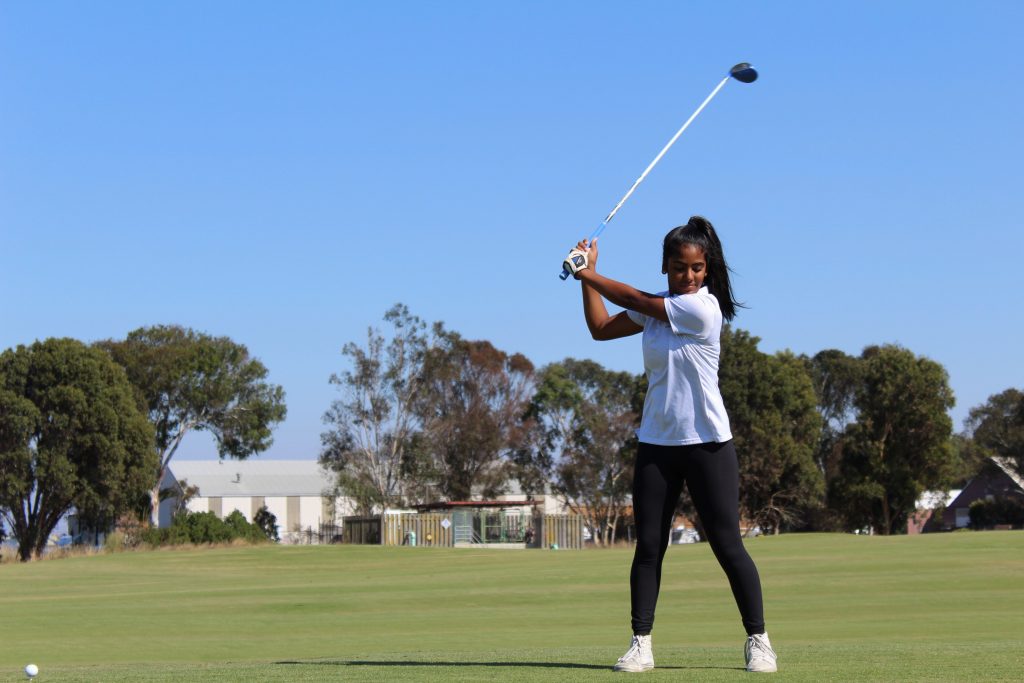 Women represent nearly one-quarter of all participants, and the percentage of women playing golf is much higher for beginners, juniors, and off-course participants than the overall golf population (23%)
https://www.cnbc.com/2017/08/12/millennials-breathing-new-life-into-golf-and-heres-how-the-industry-is-responding.html
This is another trend the game of golf should be excited about. Why are women taking up an interest in golf? Again, a lot of it has to do with off-course experiences. Women make up 40% of participants interested in off-course golf experiences.
Not only does this prove long-term sustainability, but as these female golfers continue to grow up, there will be opportunities in the market to sell new products and experiences to this demographic as well. There is always that belief that where women go, men will follow. Combine this trend with the fact that 15% of millennials have expressed interest in golf, the long-term future of golf is bright.
Amazon- 25% of malls across the United States are expected to close down by 2025 and Golf Retail stores are not immune to the coming changes
No surprises here, people prefer to shop online and the trend is consistent in the golf industry as well. Not only that, but it's difficult for many golf retail stores to compete with the prices offered by e-commerce websites, especially amazon.
In 2018, Golf Datatech released a study of the overall effect of Amazon on the golf equipment and apparel markets. They found that the golf sector is being affected much the same as other consumer products by the e-commerce giant, and especially so by Amazon Prime members. "The Amazon impact is real and it needs to be watched closely," Golf Datatech co-founder Tom Stine said.
As time goes on, more OEMs will likely begin selling products online through their own eCommerce stores, cutting out the middlemen. This can be good news for consumers if a competitive price is what you're after.
Trends- Increase in golf media with ott platforms distributing content to connect and engage with more users.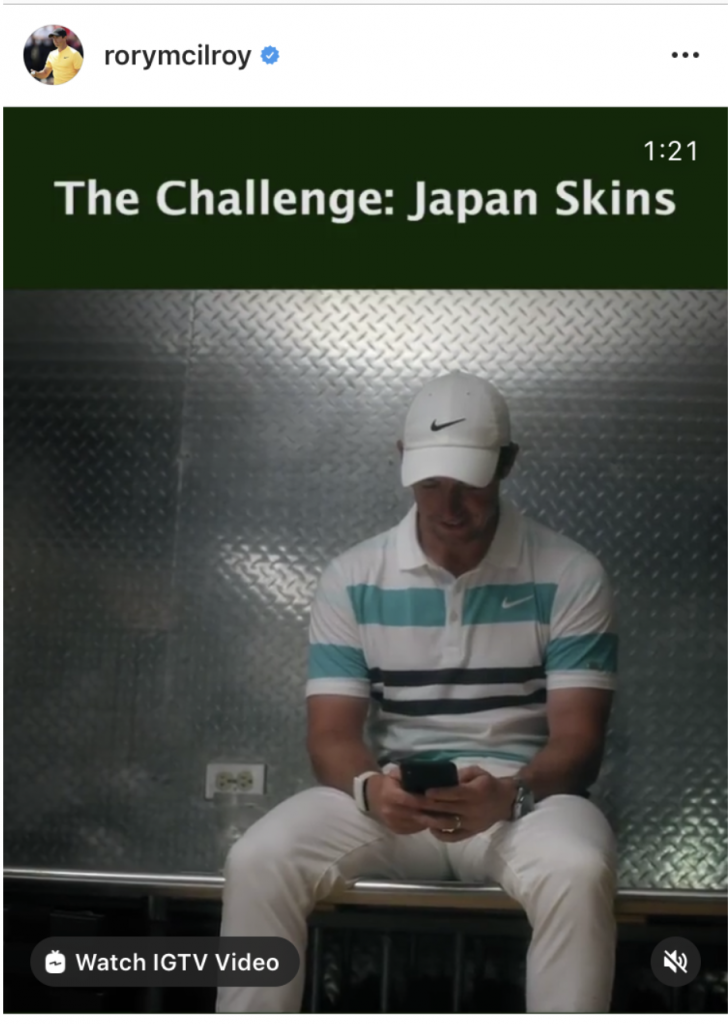 https://www.forbes.com/sites/erikmatuszewski/2019/05/01/the-state-of-the-golf-industry-for-2019/#1386323d5208
Social media has changed the landscape of nearly every industry, and golf media is following suit. 500 million users are active on Instagram daily, and over 60% and 59% of millennials are active users. Remember the growing trend of millennials expressing interest in golf? Do you see an opportunity here? Well, the golf industry definitely sees an opportunity, which is why they are launching OTT (over the top media service.
Jay Monahan recently gave his thoughts on the state of golf and OTT media-
Monahan: The landscape obviously is ever-changing with the prevalence of social media, growth of digital platforms and seemingly constant introduction of new innovations. For instance, PGA TOUR LIVE, an OTT platform that did not exist in 2015, will distribute more than 900 hours of live PGA TOUR golf in 2019 as well as ancillary programming. In turn, these have become integral avenues for the PGA TOUR and our players to communicate with fans; and the increase in engagement has been dramatic, even within the last year.
You can expect more golf media to become available through OTT platforms and other pieces of micro-content available across social media channels. Especially as the industry continues to connect with millennial audiences.
No matter what side of the game you stand, on-course participant, casual off-course participant, media, brand, professional golfer, student or fan, there is life to the sport. The younger generation is going to become a big influence on the sport, but as we know, Jack Nicklaus continued to play well into his 60's.
The next decade is going to be an impactful time for the game of golf, but you can be assured, it should be incredibly exciting. If you live in Las vegas or near Henderson Nevada and are looking for a place to play golf, come visit Chimera Golf Course.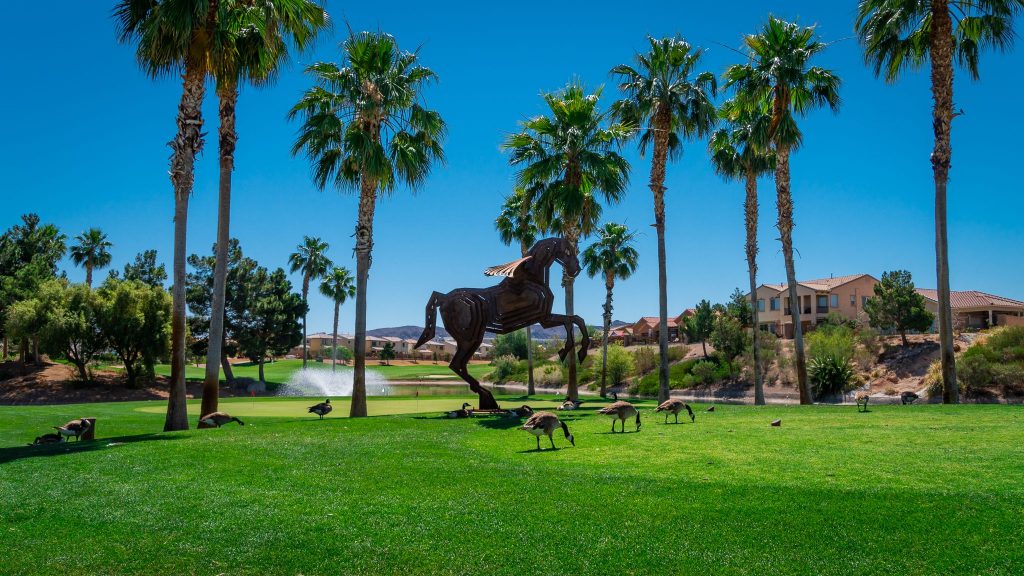 The course was designed by Ted Robinson, Jr. in 2003, it sits on 6,906 yards. With forgiving fairways in a playable desert landscape, it offers a fair number of challenges from any set of tees. From its unparalleled mountain views to its natural terrain, the Chimera Golf course is an incredible place to enjoy golf. Warm-up at the driving range and enjoy picturesque views of the Las Vegas Strip with snow-capped Mount Charleston in the backdrop. Book your next tee time at Chimera Golf Club today!
Players can enjoy other fun activities at Chimera Golf Course. Kick it into high gear with footgolf, one of the coolest sports that combines golf and soccer. It's available for all ages. Players can also zip through the course on fun golf boards that resemble a skateboard and an electric scooter.
Ready to grab a bite to eat? After a fun round of golf, it's time to head to Slice 19 Bar and Grill. Order by phone at (702) 932-5311 or online at slice19.com.
Want the best golf tournament and game day food? How about yummy pretzel bites, burgers, wings, and quesadillas? Or, what about tasty nachos, pizza, subs, and sliders? Order in and have Slice 19 delivered! Oh and don't forget our tasty TACO TUESDAYS!