A new home. Your first sports car. The birth of your first child. There are a lot of 'firsts' that you might hope to achieve in life. For golfers, a hole-in-one is monumental. If you're thinking about hitting a hole-in-one (HIO) or ace, you're not alone. Golfers all over the world want to hit a HIO. The problem is sometimes it boils down to luck as some golfers hit a HIO by accident.
A story circulated a while back about a golfer who tried for years to hit a HIO to no avail. His buddy, who'd played for less than a year, hit a HIO by accident. They were looking for the ball near the green for so long, it never occurred to them to look in the cup.
Watch James Kingston's lucky shot when he hit a HIO that bounced off a tree.
How Can A Beginner Hit a Hole-In-One?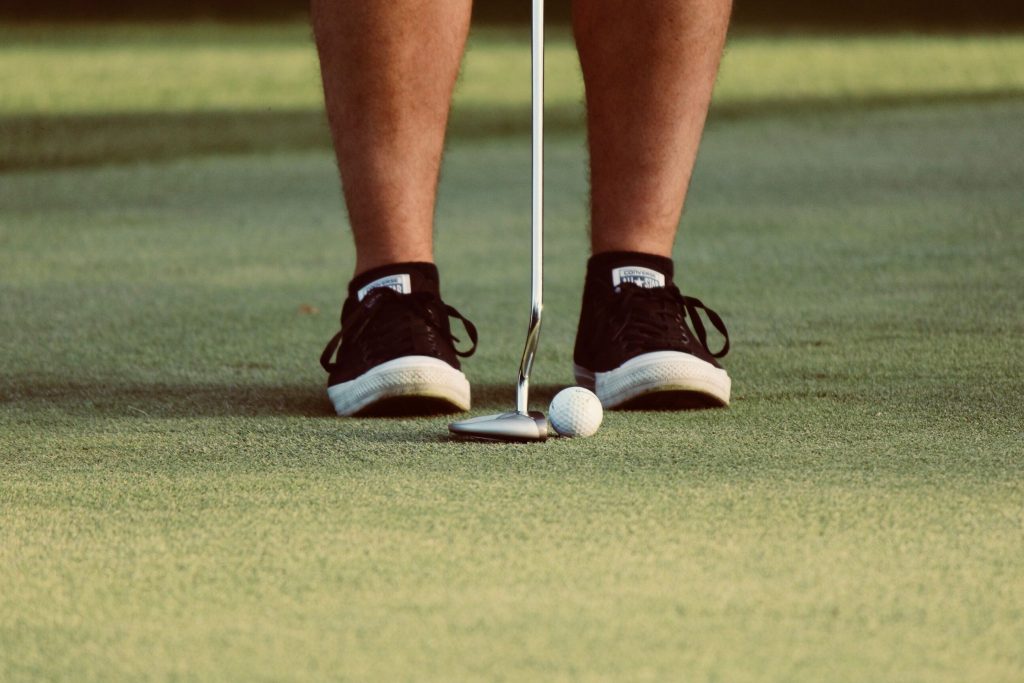 "The reason the pro tells you to keep your head down is so you can't see him laughing," Phyllis Diller
For a beginner to hit a hole-in-one, they should put their emphasis on a par 3. Focus on getting the ball on the green in one shot. If you average 160-yards and it's 180-yards to the cup, work on adding distance to your swing. There are pro golfers that are only 5'8 but they swing 300- to 320-yards because they use exercises that build their hips, core and abs.
Core Exercises To Improve Your Distance
A few exercises to give you a more powerful swing and gain more distance include:
Focus On the Hole, Not Just the Fairway
If you visualize a par 4 or 5, you might think in terms of "straight down the fairway". You can't do that with a par 3 if you're hoping for a hole-in-one. Visualize where the cup is located and when you tee off. Think about getting the ball in a good position for your putt (even though you're hoping to make the shot in one stroke). That's where some golfers find luck is on their side. It happened to Phil Mickelson at the Scottish Open in 2008. Watch as his shot bounces once and the rolls right in.
Can reading the putting green help?
Amateur golfers with a better short game might have more HIO luck with par 3s on executive courses. This can help them improve their confidence and avoid the frustrations that come with par 4s and 5s.
When lining up your shot, some golfers will look for the slope the ball's path might be on to help them decide how to aim. If there is a slope on the green, you can estimate how the ball might turn which is the break of your putt. This isn't always easy when there are multiple breaks on the green.
A few tips include:
Read the greens as you walk the fairway
For tee to the green performance, buy golf balls that offer improved control like the Titleist AVX (more distance, low spin)
Play on a course you're familiar with for extra practice
Review drone footage so you can visualize the hole clearly and any hazards clearly
Tip the Bucket Technique
One approach that helps some golfers is to look at the green and the space between the ball and the cup. Does it slope? Is it higher on one side? Visualize a bucket of water that you're carrying between your ball and the hole. A large slope might mean lots of water coming out of the bucket if you tip it over. If it's only a small slope, only a little water might come out. Use this to help you line up your shot and see the slope correctly if one exists.
Not familiar with reading greens? Another tip is to focus on getting the shot in the cup in two swings (and hoping for a little beginner's luck with your first shot). Watch John Peterson's ace at the US Open in 2012. He didn't have a huge crowd but listen to the cheers when he made an ace on the 13th at 180-yards.
A HIO is challenging, yes, but not impossible. A beginner without extensive lessons or training can have a solid swing that lands the ball on the green as it bounces once and then rolls right into the cup.
Famous Hole-In-One Shots By the Pros
"One under a tree, one under a bush, one under the water," Lee Trevino, on being one under in a tournament
A HIO or ace is something anyone can achieve albeit you might think the pros stand a better chance. Pros usually have pinpoint accuracy with their shots but HIOs are sometimes considered lucky shots.
Famous hole-in-one stories:
Mancil Davis proclaims to have made 50 HIOs.
Lee Trevino won a hole-in-one contest in 1987. His prize was $1,140,000.
Mark Eaton hit a hole-in-one and won $1 million. Watch as the crowds celebrate in excitement.
Tiger Woods made his first HIO at the age of six.
Arnold Palmer recalls making his first HIO at age eight.
Sanjay Kuttemperoor shot two HIOs within 35-minutes and he rarely golfs.
Rickie Fowler bought a cooler filled with beer for the news media after his ace at the Quicken Loans National in 2015.
Rich Beem kissed his new Nissan Altima after his HIO at the Riviera Country Club in 2007.
Not even Vijay Singh thought his shot would go in. After seeing the ball hit the water and barely make it onto the green, he starts to walk away. Watch as this famous shot bounces across the water, up the green and then into the cup.
First Hole-in-One Shots Recalled by Pro Golfers
Who watches golf on TV? Who calls eight friends over and gets a keg of beer? Landscapers, I guess. They sit around the TV, yelling, "Will you look at that golf path? Pure pea gravel," Jeff Cesario
Jack Nicklaus
"I was 13 and playing in the junior club championship against a very nice golfer, Bill Cowman. We got to the 17th hole our first time around in the 36-hole final, and he hit it about a foot from the hole. Then I stepped up and knocked my shot in the hole with an 8-iron. The second time around on 17 he knocked it close again and made a two and won the hole. His father said, 'See, I told you if you kept making two, you'd win the hole.' I'm happy to say I had the last laugh. I won the match 1-up on the 38th hole, so the hole-in-one was as valuable as it was memorable."
Michelle Wie
"I think one of my happiest moments was when I made my first hole-in-one. I was 7. It was a 180-yard par 3. I hit a 3-wood. I didn't hit it that well. I kind of topped it, it started rolling, rolling, rolling, and the ball disappeared. I ran down the fairway and looked in the hole. It was so rewarding."
Phil Mickelson
"My first was at a par 3 course in San Diego when I was 9 or 10 years old. It was on the 10th hole. A couple of ladies saw it. They were pretty excited. I tried to act cool about it, but inside my stomach was turning."
Interesting Facts About Hole-in-Ones
Golf is a lot of walking, broken up by disappointment and bad arithmetic. ~Author Unknown
From buying drinks on the 19th to removing the ball from play, there are a few interesting facts about aces.
These include:
The odds of anyone making two HIOs is 67 million to one. To make a hole in one, your odds are 12,750 to one.
After a hole-in-one, the ball isn't played for the remainder of the round.
The player who hit the hole-in-one usually buys drinks after gameplay.
Players that hit a hole-in-one when a photographer is present will usually take a picture of them retrieving their winning ball from the cup.
How to Celebrate a Hole-In-One Win
"If you're caught on a golf course during a storm and are afraid of lightning, hold up a 1‑iron. Not even God can hit a 1‑iron," Lee Trevino
Fist-pump? High-fives? Drinks for everyone? Every golfer has a plan in mind when they sink the ultimate shot. When you make a hole-in-one, you'll want to follow a few steps to commemorate the memorable occasion.
These include:
At the winning hole
Give a few high-fives. Jump, holler, cheer (but keep gameplay consistent).
Take a moment on the green to take pictures and video of your ball in the cup.
Have another player take a few pictures of you taking your ball out of the cup (to go on your shelf with the winning ball, of course!). Why a few? You don't want your winning shot to be blurry or show your buddy's thumb.
Take your ball out of play and mark your ball to differentiate it from your other golf balls.
After the winning hole
Get your head back in the game or you might double bogey after your ace.
Finish the 9-holes or 18- holes and sign your scorecard. Then report your ace at the pro shop. Some courses have special prizes or they'll include your name in their newsletter or website.
Then celebrate by buying a round at the bar. Buy a round or two for your group. But, if you want everyone to know, treat the whole bar to a round (but not an open tab).
Contact sites where you can share your good news. These might include Golf Digest's Hole-In-One Club, National Hole-In-One Registry, US Golf Register, Hole-In-One and Hole-In-One Society.
Lastly, have your photo framed for a keepsake. Check out Stonehouse Golf, Great Golf Memories or Hole-In-One Trophies. Include details like the club you used, your playing partners' names and signatures, the yardage and date.
Enter the Swing King $100,000 "Hole in One" Golf Contest
Ready to sign up for the Hole in One Contest so you can win up to $100,000? If you've heard about the HIO Contest or saw a Swing King Contest ad, here's what you need to know. Maybe you'll be the next Swing King and have a featured video. Now's your chance to find out. The "Hole in One" contest is ongoing and powered by the "Swing King" system.
See the Official Terms and Conditions here.
Sign Up Now for Your Chance to Win Up to $100,000
Your entry into the Hole in One (HIO) contest makes you eligible for the following prizes:
$5 entry fee for up to a $10,000 prize
$10 entry fee for up to a $20,000 prize
$20 entry fee for up to a $50,000 prize
$40 entry fee for up to a $100,000 prize
90 winners have already won cash prizes. See videos of winners and their winning shots here.
Sign Up for the Swing King Contest
The contest is offered at Chimera Golf Course and the rules are easy. Once you book a tee time through the Chimera Golf Course website, you will receive a confirmation email with a link for Swing Kings where you can enter the contest. Good luck!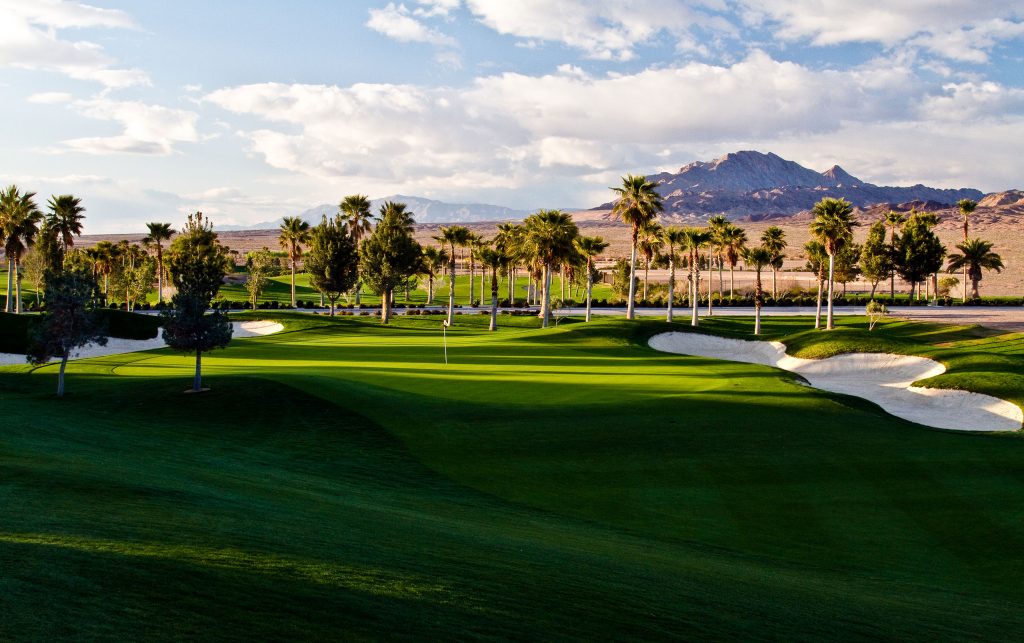 About Chimera Golf Course
Chimera Golf Course is located in Henderson, Nevada. Designed by Ted Robinson, Jr. in 2003, it sits on 6,906 yards. With forgiving fairways in a playable desert landscape, it offers challenges from any tee. Players can enjoy other activities that include foot golf, golfboards and a bite to eat at Slice 19. With unparalleled views of the Las Vegas Strip, book your next tee time at Chimera Golf Club today!