Whether it's your child's 1st birthday or their sweet 16th, you want their birthday party to be both fun and memorable. We recommend selecting a unique and fun theme to set the tone for your party. Adding fun activities, delicious desserts, and different décor designs adds to the fun of each of these birthday themes. While there are numerous party ideas and themes, here are our top 7 best birthday party ideas for kids and teens.
Backyard Carnival Party
This party theme works for kids of all ages. It's easy to adapt the activities and games to the birthday child. Fun activities include bouncing on an inflatable bounce house and walking on stilts. Classic games like a beanbag toss and "going fishing", searching for plastic wooden fish in a plastic kiddie pool work well. You can be creative and buy those cute emoji balls to use in a ball toss and knock over stacked cups, since emoji games are trending. Older children and party guests may appreciate options, such as face painting and the props in the photo booth.
The food possibilities for a backyard carnival theme are endless, though you may want to stick to the classics. Party guests of all ages will appreciate an old fashioned hot dog station with lots of toppings, as well as a popcorn cart with butter, a salt shaker, and other seasonings. It's important to feature a candy and sweets table too, featuring items, such as red licorice, mini donuts, and other wrapped candies. For dessert, consider a circus themed cake or a tray of decorated carnival cupcakes or doughnuts.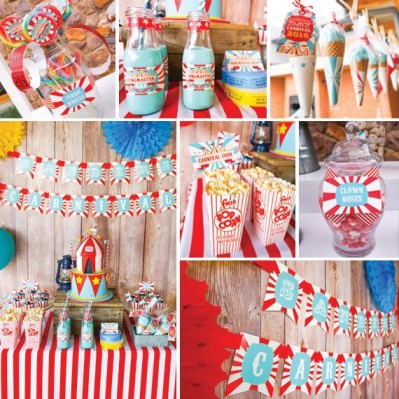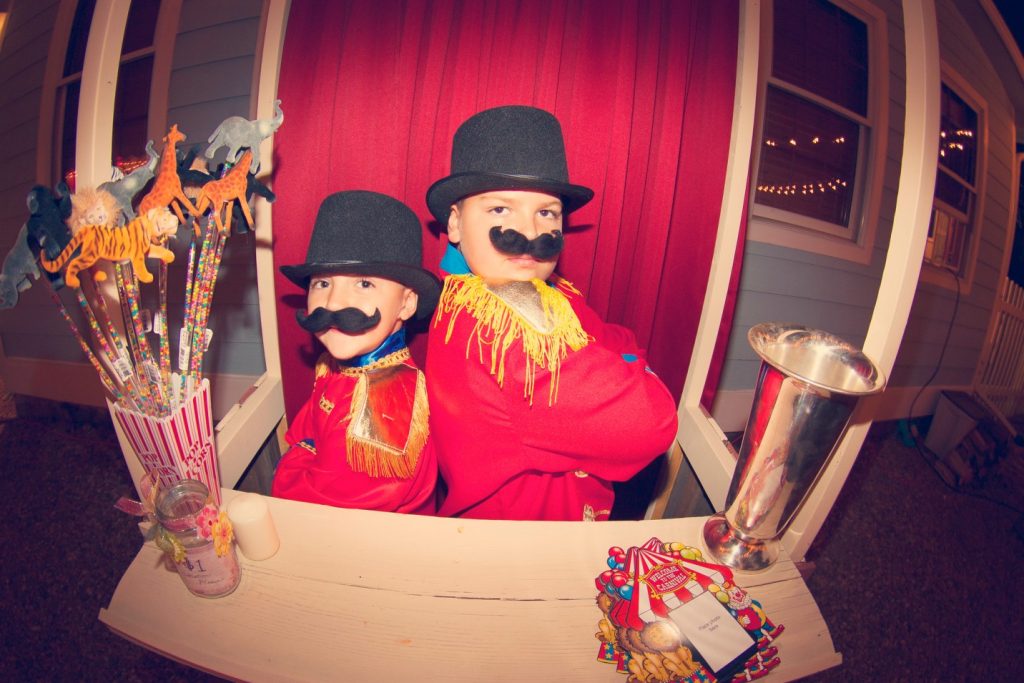 Art Party
An art themed party works well for a variety of ages and children. If the birthday child and their guests are young, consider hosting the party in your backyard and making it a "messy art party." Tell the other parents to dress their children in old play clothes or provide painting smocks. Use a couple of old cream bed sheets as a painting canvas and hang it up outside between two trees. Watch the children create art by tossing paint-covered sponges or splattering paint brushes at their canvas and see what patterns emerge.
If the guest of honor is an older child, then you can plan a specific art project, such as decorating a fabric apron or making tie dye shirts. You'll want to prepare stations ahead of time and help each child so this theme may be best to keep a small party. Remember to keep the art supplies and projects far away from the food, and try to coordinate your cake theme to the art project. For example, you could find tie-dye straws or cupcake holders. You could also make a rainbow cake or use rainbow sprinkles.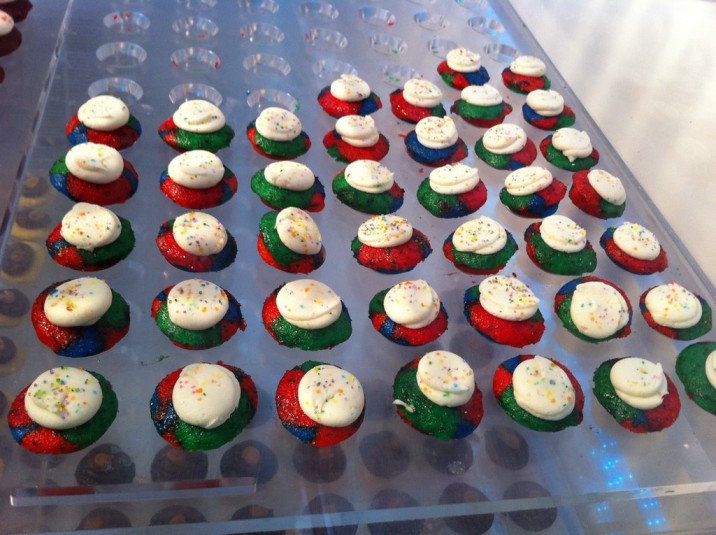 American Ninja Warrior Party
American Ninja Warrior has become a popular television show for the entire family so it's a fun birthday party theme for children of all ages. It's easy to incorporate the theme into outdoor activities, the cake, and party favors. For the main activity, set up different obstacle courses in your backyard. Use common items, such as pool noodles, anchored to the grass for the children to crawl under or slabs of wood, anchored together for a balance beam. Using a backyard swing set works well too, since you can make one of the challenges, using the rings, or running up the slide.
Incorporate the theme with the birthday cake and the party favors as well. Feature an elaborately decorated American Ninja Warrior cake with the birthday child's name on it. Include their favorite part of the infamous obstacle course on the cake, such as red ninja steps or the warped wall. For party favors, consider making each child a certificate of completion and ninja warrior medal cookies.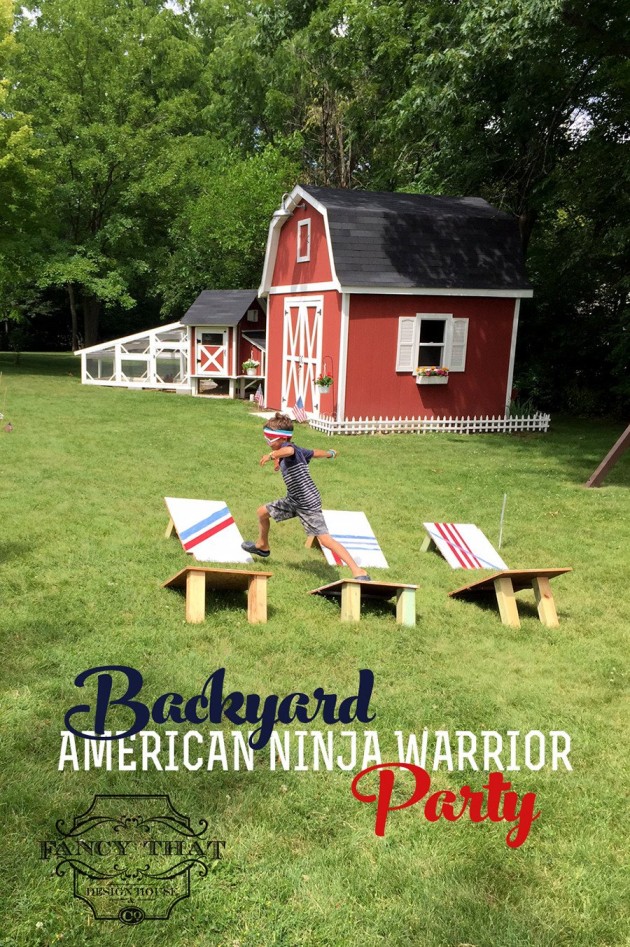 Jurassic Park Party
This is the perfect themed party for a boy or girl who loves dinosaurs. If you want to go with an exploring theme, consider having party guests build their own terrarium during the event. However, for something different, show one of the Jurassic Park movies as an outdoor movie screening. You can use an old white sheet as the movie screen. As another fun activity, the party guests could play tic-tac-toe on large boards and use the plastic dinosaurs as play pieces.
This party theme allows you to be creative with the decorations and the food. You can decorate with orange and brown balloons, the theme colors of the movie, as well as displaying a life-size dinosaur. For extra fun, fill a dinosaur piñata with candy and have the kids take turns smashing it. Offer a variety of food options that fit a dinosaur theme, such as green jello or "Stegosaurus Slime", or candied eggs, marked as dinosaur eggs. In addition, consider adding custom-wrapped chocolate bars in toy dinosaur's mouths or a beautifully decorated dinosaur cake.
Depending on your budget, you could give each child the custom-wrapped candy bar and toy dinosaur and or you could splurge and give them their own straw pith hats as party goodies.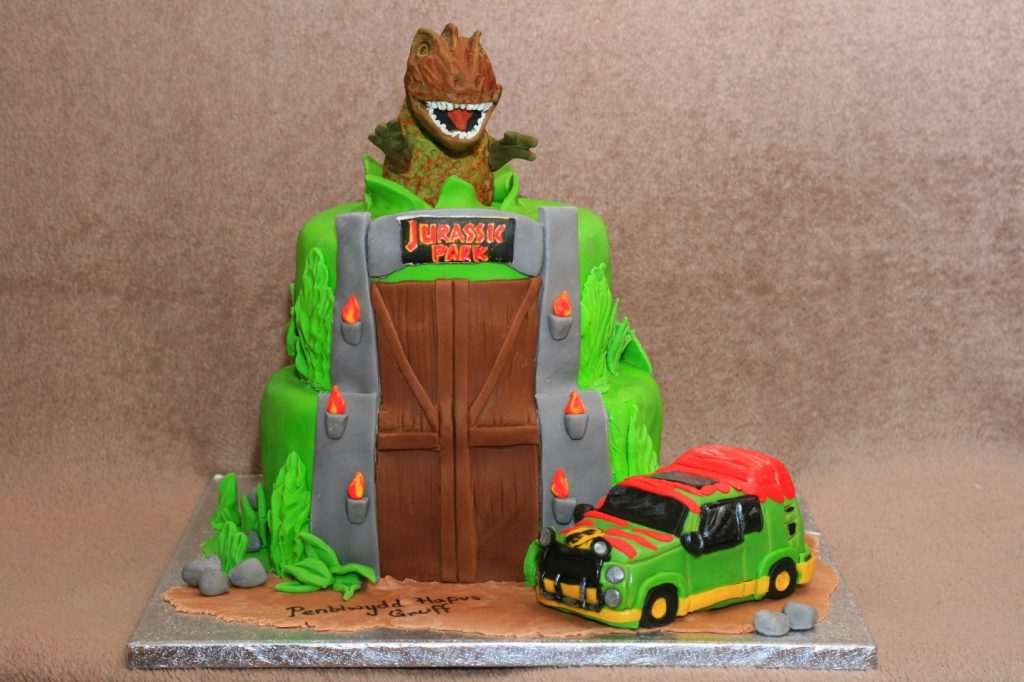 Glamping Sleepover Party
Glamorous camping or glamping has become a popular trend lately. Instead of actually going camping, you can do the next best thing, host glamping sleepover parties for the birthday girl. Decorate the invitations, inviting the guests to visit "Camp…" filling in the birthday child's name. Ask party guests to bring their sleeping bags and comfortable pajamas.
Begin by setting up a cute princess fabric tent in the living room or den, wherever the children will sleep. You can also set up a play tent in the backyard for them, as well as picnic tables, where they can decorate butterfly catchers or make S'mores around a fire pit. Sometimes, kids may just want to jump around the tent as if they were on a camping trip before going back indoors.
This party theme is so much fun to decorate for. Combine shades of pink, lavender, and green, and work in a camping element, such as colorful kerosene lanterns or white-painted logs to add character. Add food and drink items like hot dogs on a stick, hot chocolate, S'mores cupcakes, and tins or homemade trail mix to complete the party.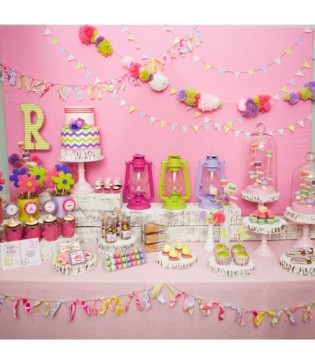 Spa Birthday Party for Kids
So many girls and tweens watching their mom go to the spa and come home refreshed and beautiful would enjoy a DIY spa party for their birthday. This is another type of party that works well with sleepover parties. If you combine the two, ask the guests to bring fluffy robes since they will be more comfortable in those.
Spa parties are partly about the mood and partly the activities. Remember to have some relaxing music playing in the background and to have each "spa station," marked with decorative signs. This way it's easier to help the girls get started. It's fun to have them assemble their own foot scrub or facial mask from ingredients you have at home. For example, a simple foot scrub includes 1 cup of Epsom Salts and 5-6 drops of essential oil. Let each child choose her scent. Some favorites include lavender or peppermint. Add the foot scrub with warm water into some plastic dish tubs. After soaking, provide pedicure flip-flops and toe dividers. Assist any of the girls with putting sparkly polish on.
You have a plethora of food drink options, but consider serving a light tea party fare. You can make cucumber and dill and ham and cheese tea sandwiches, along with fresh fruit and cheese straws. You have a choice between dainty cupcakes or a decorated birthday cake, featuring nail polish and lipstick on it.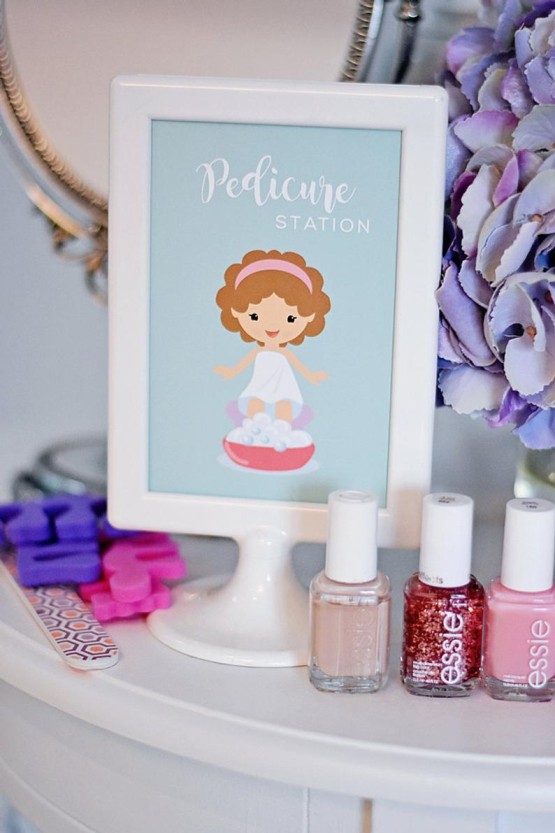 Sweet 16 Party
There is nothing more memorable than a sweet 16 bash. It's often beneficial to host this type of party at a restaurant or hall so you can enjoy the day and celebrate with your daughter as she turns 16. There are many themes for a sweet 16 party but some of the most popular ones are a dance party or a red carpet party. A dance party allows the DJ to keep the crowd moving by playing the right music or initiating interactive party games. A red carpet party lets the birthday girl feel like the star and everyone is all dressed up, feeling like they went to LA. If you splurge and purchase a red carpet and life-size cut-outs of their favorite actor, have the birthday girl and her friends take turns walking down the red carpet and take photos of them.
It's important to keep the food menu appropriate for teenagers and family friendly. Buffet style or food stations work perfectly. Try some finger foods like chicken fingers or burgers, but you can even coordinate to her favorite color. Celebrate this event with some sparkling apple cider or white grape juice. If she likes pink, offer some cotton candy or pink cupcakes by the sweet table. Don't forget a beautiful cake either.
Other Birthday Party Planning Tips
Incorporate a movie element into the birthday party. It's one of the hottest trends this year with hits like Dumbo, Aladdin, and Detective Pikachu hitting the theaters. Each movie usually has themed treats that compliment it and you can have fun with games, favors, and decorations too.
Add lots of balloons. They've become a hot decoration trend and are being used in many different ways. Colorful balloons are a great way to add some playfulness, whether it's a balloon arch, a unique balloon display or a bunch of them by the birthday presents.
Keep the food fun and potentially on a stick. Children don't want to stop having fun and playing games long enough to eat. Offer choices like hot dogs on a stick, fruit kabobs, and delicious cake pops. You'll have a winner.
Offer a mocktail to make the party guests feel grown up. Try a strawberry lemonade with skewers of sliced strawberries and lemon gumdrops served in a daiquiri glass.
We can help you and your family celebrate any important birthday, whether it's a child's birthday or your teenager's sweet 16 bash. Let us plan the event and direct you to food options and DJ and music vendors so that you can relax and enjoy the day. Contact our Event Coordinator at the Pavilion today to get started.