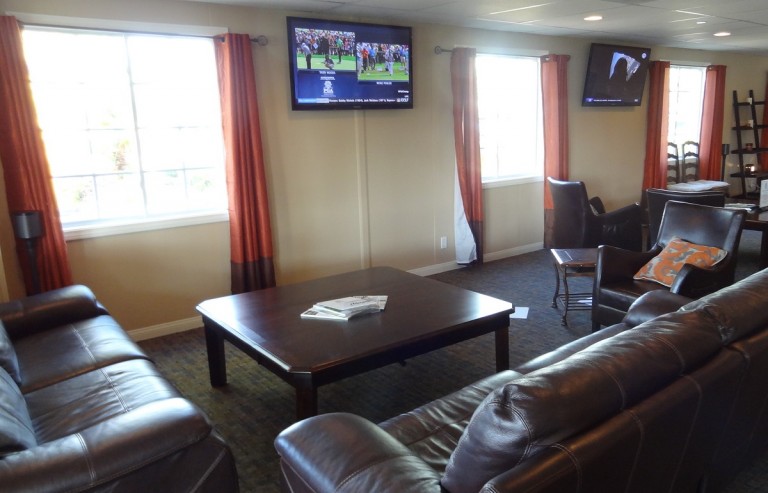 The President's Cup is one of the most exciting golf tournaments around. Enthusiasts have to wait a full two years after the last Cup to see how the rest of the world stacks up against America's "superteam" of golf legends and up-and-comers.
If you are looking for the perfect place to watch the President's Cup, the Chimera Bar & Grill offers the ultimate balance of comfort and refinement to have fun while watching shot after shot. Enjoy some of our signature dishes while you kick back cold drinks from our full-service bar. We offer tasty food, friendly service and a relaxed but upscale atmosphere that perfectly matches our clientele's sensibilities.
This year's President's Cup promises to be one of the most exciting ever, so do not miss your chance to kick back and enjoy it with some of the best company possible at the Bar & Grill of the renowned Chimera Golf Club.
Great Grub, Great People and a Great Time
The Chimera Bar & Grill is no stranger to hosting an enthusiastic crowd during major televised sporting events. Every Monday and Thursday during the fall, we pull out all the stops to make pro football games as thrilling as possible with our drink specials and delicious food. Come on Thursday when the President's Cup starts to enjoy homemade potato crisp nachos, our homestyle patty melts, a filling Caesar salad, our hefty half-pound burger or our famous 50 cent wings.
Catch the tournament during happy hour for $1 off all draught beers, $5 well drinks and wines as well as $5 snacks that include fried pickles with a chipotle ranch sauce you may catch yourself dipping your fingers in.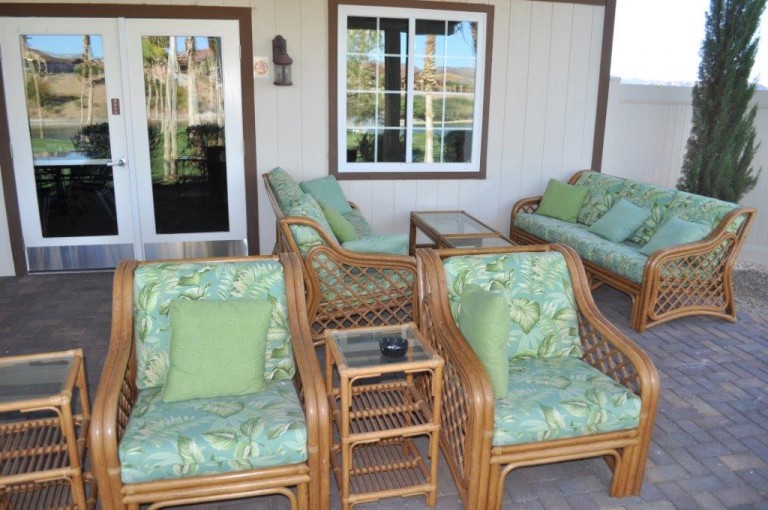 Our patio seating offers a great chance to get some air, especially now that fall weather is starting to take the edge off the heat with some refreshing breezes. Enjoy our cozy wicker porch furniture as you overlook our gorgeous fairways and watch golfers try their best to swing like the pros.
The Tournament of a Lifetime
The U.S. lineup at this year's President's Cup is stacking up to appear quite dominant against the international challengers. Hot names like Jordan Spieth, Bubba Watson, Zach Johnson and team captain Bill Haas return to the tournament with six major titles under their belt between them. Newcomers include Rickie Fowler, who promises quite a showing off the tee. Phil Mickelson also returns for his 11th appearance thanks to his wild card pick by Haas.
On the international side, Australia's Adam Scott and Jason Day along with Charl Schwartzel of South Africa promise to deliver the bulk of the team's performance. Newcomer Sang-Moon Bae will also be present representing his host country of South Korea.
Speaking of Korea, the play series will take place for the first time in Asia, hosted by the Jack Nicklaus Golf Club in New Songdo City, just south of Seoul. The challenging 7,300-yard course promises to test the will of even the strongest drivers, placing emphasis on power as well as precision to help teams take the lead.
We hope you are as stoked as we are to witness the President's Cup and see which team comes out on top. You can click on our Chimera Bar & Grill page to learn more about it, including our rotating menus. Look forward to seeing you there!