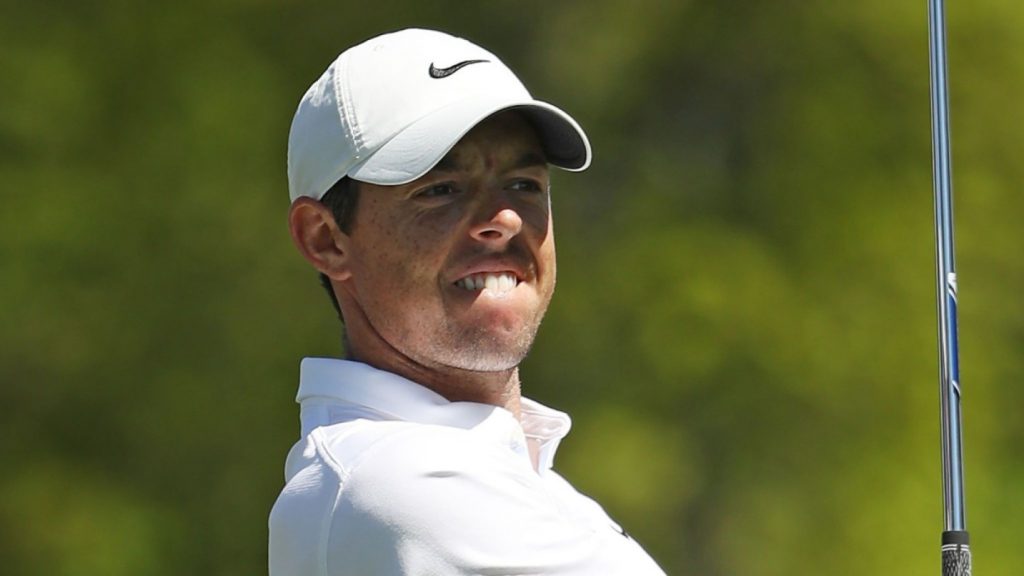 If you've followed the career success of golfer Rory McIlroy, there's a lot the young golfer can teach you. At the age of 30, he's ranked as one of the top golfers in the world behind Tiger Woods and Jack Nicklaus. Like Woods and Nicklaus, McIlroy had 4 titles by the age of 25. But, to see Rory up close, you might be surprised. He looks like the average golfer and only stands at 5-foot 10-inches and weighs only 160-lbs. While some question is it just luck, if you ask Rory, he'll tell you it's clarity of focus, a good mental game and lots of lessons. This guide explores a few things golfers can learn from McIlroy.
These include:
The Mental Game: What You Think Matters
Stay in the Moment
Perfect Your Short Putts
Improve Your Driving Accuracy
Avoid Three-Putts and Look for Easy Two-Putt Setups
Pick a Spot in Front of the Ball and Swing with No Fear
Interesting Facts About Rory McIlroy
Rory McIlroy on the Mental Game: What You Think Matters
It's often been said that what you think matters. Norman Vincent Peale actually said it best. He said, "Change your thoughts and you change your world." And Rory McIlroy is doing just that. Rory is no fly-by-night golfer. Rory is from Northern Ireland and was in the world golf ranking as number one for 95 weeks. His net worth in 2018 was about $130 million and Rory believes in practicing what you preach. It's evident in his golf game. Rory won the 2011 U.S. Open and the 2012 PGA Championship. He also won the 2014 PGA Championship and the 2014 Open.
Don't Lead by Fear
Rory knows how to hustle. While humble and vulnerable at times, he's willing to admit when he needs help or state when he's feeling afraid. It was the 2011 Masters and Rory was on hole 10. His drive went too far left and put him in a bad spot. He lost his lead (4 strokes) heading into the finals and didn't win. Instead of dwelling on his loss, he looked at where he could make improvements and he needed a better mental game. Getting that closes to a Masters win and failing, in the end, left him feeling embarrassed and he knew he needed to change his mindset.
Rory started watching the replay from the Masters and he noticed something significant. He wasn't playing to win. His posture and body language were negative all the way up to the 10th hole. Viewing the tapes, he could see how his head was down and his shoulders slumped. He was too busy focusing on the other players and it was disrupting his own energy.
Focus on What You Can Control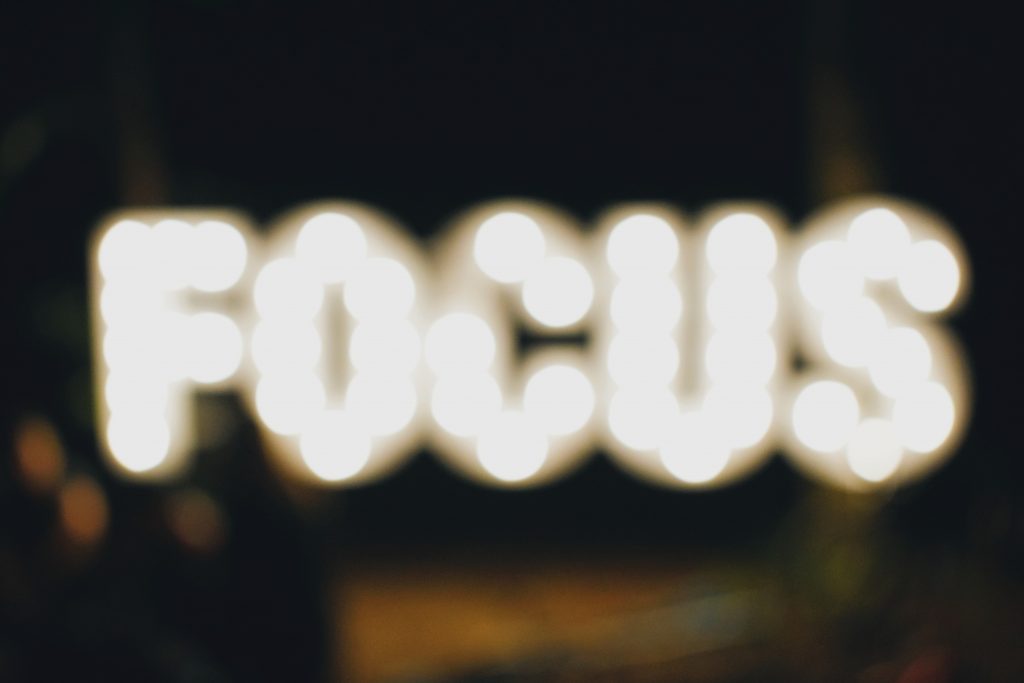 Rory took those lessons from watching his posture in Augusta and it stuck with him. He knew at his next tournament, he had to think differently to win and two months later he would have his opportunity. Rory went in determined. He kept seeing the win and did all he could to exude confidence. He kept his head up high and kept thinking positively. It was his shining moment at the U.S. Open and he won. His was the lowest score in the history of the Open.
But not every tournament would be successful. Rory has faced a number of injuries but he doesn't let that stop him. When asked once if he had fears when it came to winning, he responded, "No, not at all. I know that if I play anywhere near my best, in any given week, I have a chance to win. And once you're there, you have to grasp it with both hands and hit the shots that matter. I have no doubt if I get myself in that position, the win won't be too far away."
That quote came a few weeks before Rory would go onto win the Arnold Palmer Invitational. He's demonstrated that a golfer has the ability to change their mindset and see a better outcome. That doesn't mean every tournament will be easy. It does mean that with determination and a better attitude, it can increase the odds of winning and success.
Stay in the Moment
In any tournament or golf game, there are things that can't be changed. There are always constants that you as a golfer have to work through. While some of these are physical, they can also be psychological and as matches heat up between players, these can affect your game. Rory has demonstrated that managing these particular constants can help improve your play.
Don't Stay in the Past
For Rory, looking back at mistakes can help you learn but you can't stay in the past or you'll repeat it. Hence, it's important to not take anything for granted and play consistently. Stay in the present. It's a time to improve upon past mistakes not repeat past failures. That's how Rory approached the first round at the Congressional.
Keep Going Until You See Improvements
Rory knew he had to stay consistent every day and for golfers, this is challenging. How do you stay focused if you've had a bad day or your game is off? Sometimes the wind is a factor or it can be an old knee or back injury. Rory stated once that some days you might find yourself playing well but your putts just won't drop or the ball doesn't check.
The goal, as Rory has demonstrated, is to keep grinding out even in those tough stretches until you can get the game going in your direction again. Importantly, don't let emotions or a temporary setback turn into a permanent rut. That's what Rory did at the Congressional and his emotional stability and patience were consistent for all 72 holes.
Perfect Your Short Putts
Because the game isn't always mental, some golfers will tell you to work on your short game. When you can sink 3- or 4-foot putts for par or bogey, these can keep the momentum going. Making these shots can help increase your confidence for the next few holes and that's how Rory treated the U.S. Open. He practiced his short putts off the tournament course so he could make all his 3- and 4-foot putts while in the tournament. While it sounds simple, those little shots are what can make or break a game.
Jason Day is an example of another golfer who knows the importance of a good short game. Day finished second in the tournament but made every one of his putts from within 10-feet. To achieve this, take lots of practice shots to help you achieve the lowest scores possible.
Improve Your Driving Accuracy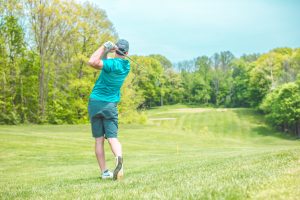 "It is never easy to win but it is a lot easier to win when you play well. The key is winning golf tournaments when you are not playing so well. Managing your game is something that I feel that I am still learning to do," Rory McIlroy.
Another takeaway from McIlroy is his driving accuracy. He consistently hits long drives down the middle of the fairway. His average at the U.S. Open is about 86 percent for driving balls consistently and hitting regulation greens. Rory is determined that his accuracy and driving length are what can help him attack the most difficult pins.
To help you play better, know that how you start out with your driver sets up the entire hole. Work on accuracy and distance and the rest (short game, avoiding hazards) should fall into place.
Avoid Three-Putts and Look for Easy Two-Putt Setups
"I'm afraid there are no replays or second chances in amateur or professional golf, and that's the way it should be," Rory McIlroy.
The 3-Putt Avoidance
What can quickly ruin a golfer's confidence is a messy short game if you're not careful. Take Rory's 75-footer at the Congressional. There were breaks and slopes but he managed to roll to within 3-inches. So, how do you avoid getting that extra stroke added to your score? The PGA has been tracking the 3-putt avoidance since back in 1992. In 1992, Rick Ferr had the best rate at 1.44 percent. Of the 1,530 holes he played, only 22 were considered 3-putts. Brian Gay was the best at avoiding three putts in 2017. In his 1,404 holes, he only had 20 3-putts for 1.42 percent. Greg Norman has been the only player to have a 3-putt average under 1 percent. His record is .97 percent from 1994.
3-Putt Avoidance Drills
As Rory once pointed out, "To be a top-class athlete, you have to train hard, you have to eat right, you have to get enough rest. I feel the way golf is going nowadays, you have to treat yourself as an athlete." To avoid 3-putts, there are two areas that need improving.
These are lag putting and short putting:
Lag putting and distance control putting drills
Lag putting can help with your 2-putt shots. With lag putting, the goal is to improve your distance so you can stop right near the hole. Ask your golf pro about distance control putting drills. These can help you hit the ball to preset distances so you can putt to 10-feet, 15-feet, and so forth.
Another drill is to set up putts at random lengths ranging from 5 to 30-feet. Stagger the balls so the shorter putts aren't blocking the longer ones. Then set a marker no more than 2-feet behind the hole. Move up and down randomly and take each putt. Try to get each ball to hit between the hole and backmarker. Keep track of your score and then start again. The benefit with this kind of drill is it's random so you can't repeat or tailor speeds based on your last attempt. Let your eyes help you gauge the appropriate amount of force to use.
Short putts and circle drills
With short putts, you need more repetition practice from circle drills. Phil Mickelson and a lot of other pros use this technique. Start with a flat hole and set out 10-15 golf balls about 3-feet each from the hole. Sink every ball, then start again. Mickelson, does this maybe 100 times in a row? You don't have to do that many, but you get the idea of how you have to treat your shortcomings.
Pick a Spot in Front of the Ball and Swing With No Fear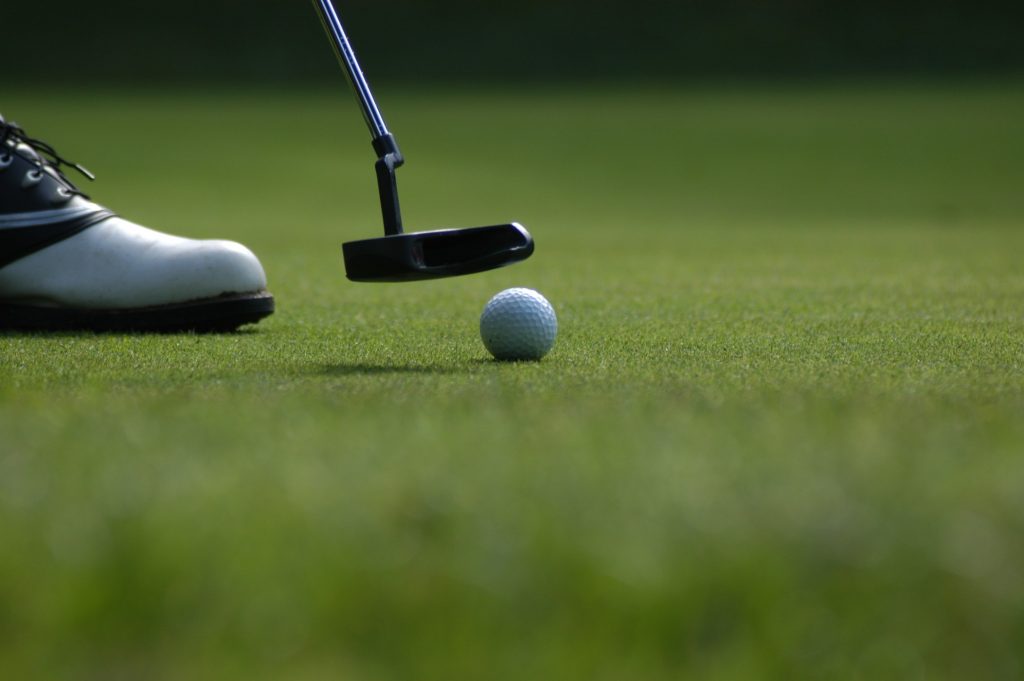 "People are always amazed by how far I hit the ball off the tee. I'm not the biggest guy out here, at 5-feet-10 and 160 pounds, but I've always been long for my size. I have a lot of natural speed. In the gym I work mostly on core stability and flexibility, which has helped make me longer. Plus, I like to swing with no fear. I'm a grip-it-and-rip-it guy. I've always played that way, and I've quickly found that nearly everyone on tour does, too. Over the ball, I think about nothing other than the target. I don't focus on technique. But, under pressure, I do use one simple swing thought: I pick a spot a foot in front of the ball and hit over it — hard. That takes my mind off the outcome of the shot and keeps me in the process," stated Rory McIlroy.
If you look at Rory's swing, you'll see that it has a specific rhythm to it. His takeaway is one-piece as the club's head, his arms and shoulders move in unison. When the club is at parallel, his wrists then start hinging. He only takes a few looks at his target and with a couple of practice swings, he's ready. This confidence is the result of consistent hard work. Rory credits his teacher, Michael Bannon, who's always helped him work on posture, alignment and the ball's position.
No matter where your game is, if you focus on these subtle improvements, you can improve your game. It's not always about beating the other guy either. It's about becoming a better player. As Rory pointed out, "I've always said the players don't build up rivalries themselves, people from the outside build up the rivalries. I just want to play good golf. I want to try and keep winning golf tournaments."
Interesting Facts About Rory McIlroy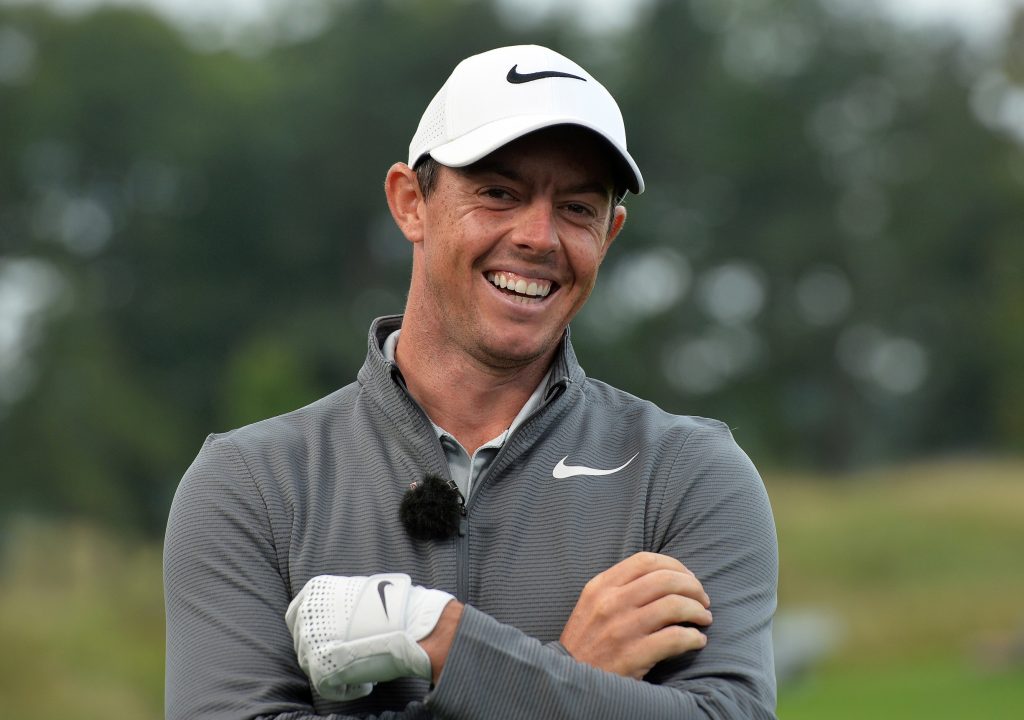 Rory McIlroy is proving that he isn't a one-hit wonder. Here are a few interesting facts about this golfer who only started playing professionally in 2007:
Rory is ranked 3rd by the FedEX Cup (2019) and ranked in the Wyndham Rewards Top 10.
His career lowest round was 61 and he received the No. 1 career high FedEx Cup rank (2016).
His scoring average is 69.129 and he's earned a total of $6,989,374 in official money but $47,923,848 in total prizes and tournaments.
Rory is known as the most exciting prospect in golf at age 30, he's become one of the highest earners for sports endorsements.
Rory is from Hollywood, Northern Ireland and he has 16 PGA tour victories and 9 international victories.
He's represented Europe, Ireland and Great Britain as an amateur and a professional.
When Rory won the 2011 U.S. Open, he set a record score for 16-under-par with an 8-stroke victory.
When he won the 2012 PGA Championship in Kiawah Island, it was by 8 strokes. This was his second major victory.
Rory's ranked by Golf Club Management magazine as the second most powerful golfer for British golf.
SportsPro stated that Rory is the second most marketable athlete globally.
One of Rory's favorite teams is Manchester United and outside of golf, he likes rugby.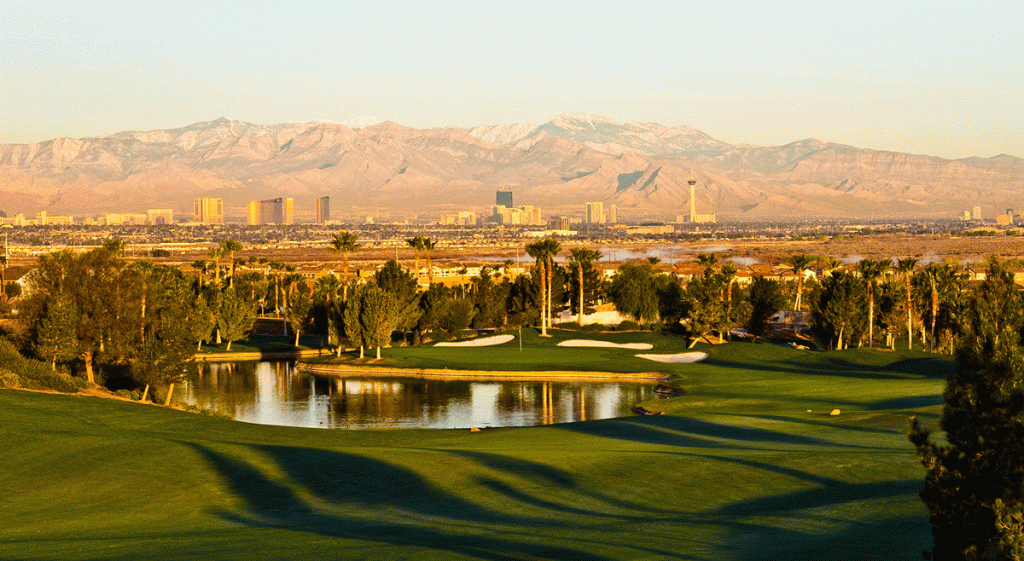 Now that you know all about Rory's tips and tricks, are you ready to put them in practice? If you're in Las Vegas or near Southern Nevada come practice your best shots at Chimera Golf Course located in Henderson, Nevada. Designed by Ted Robinson, Jr. in 2003, it sits on 6,906 yards. With forgiving fairways in a playable desert landscape, it offers challenges from any tee. Players can enjoy other activities that include foot golf, golfboards and a bite to eat at Slice 19. With unparalleled views of the Las Vegas Strip, book your next tee time at Chimera Golf Club today!