Whether you're a CEO, sports star, movie star or average Joe, golfing for business can be a great way to build work relationships. Golf is enjoyed by over 25 million players in the United States. It's been a favorite recreational activity for several presidents and about 90 percent of Fortune 500 executives enjoy golf. Hence, business golf is an ideal way to network and forge new business relationships.
Here's what you need to know about golfing for business and tips on cultivating new work relationships.
Note: Think you've got what it takes to make a hole-in-one? Enter Swing King's $100,000 Hole in One Golf Contest. See the details near the article's end.
You Can Spend a Few Hours With Others
"My tee time helps me accumulate strength and work on my golfing strategy. I can unite my senses and keep my eyes on the hole." J.A., Company President
The course is the perfect place to spend a few hours with your boss or spend time with a new customer or client. Because people have busy schedules, golfing is a great way to steal a few quiet minutes in between holes. Golf is a relaxing sport and great for relationship building and communicating with others.
To help you network on the golf course, here are a few ideas:
Set up a foursome with colleagues or customers: Invite prospects and your fellow sales professionals or invite your coworkers, colleagues and bosses. These are good ways to cultivate your friendships, meet new people and improve your technique.
Sign up for a charity tournament: You might be in a foursome that will raise money for a worthy cause. You might also have a reception or banquet after the golf outing. It's a great way to network with others and meet fellow golfers.
Show up a single or walk-on and partner with other golfers: This is a good way to meet new people, work on your game and socialize with others. A random foursome is an ideal way to work on your communication skills and you might find that you're in a group with someone in a similar industry.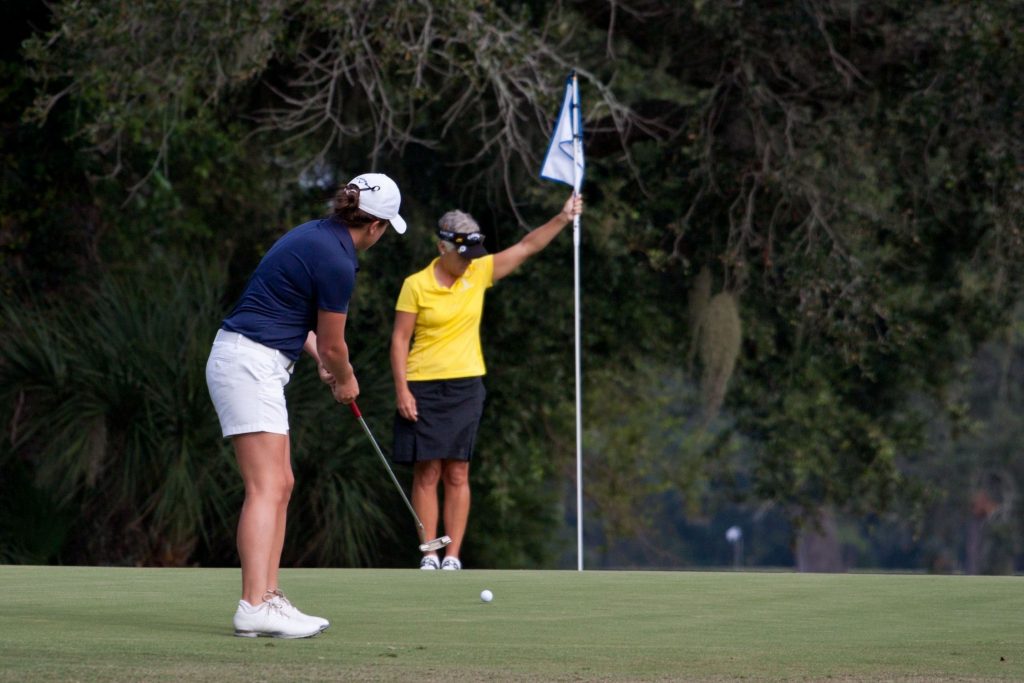 You Can Focus On Meetings
"When you play, there's only a small segment of the game that's actually hitting a ball. The rest of the time can be for conversation and business. You don't find this with other sports. AG, Co-Founder of a Sales Business
Planning a work meeting at a course gives players the opportunity to enjoy a tranquil setting. Some courses have a scenic backdrop like picturesque mountains or a lake. They might also include bodies of water, sand and expertly manicured landscaping. With no phones and other work interruptions, it's easier to dedicate time to clients and meetings.
You Can Learn From Others
"Golf lets me work on my score and build a level of trust and honesty with another player. There is no one monitoring our moves. We have to self-manage and establish trust while on the course." VD, Resort Managing Director
Replacing divots. Controlling emotions. These are all ways to learn about another person on the course. A four-hour game can provide ample time for studying a new potential business partner's style. It can also help you learn how a colleague handles themselves or if a potential client can control their emotions.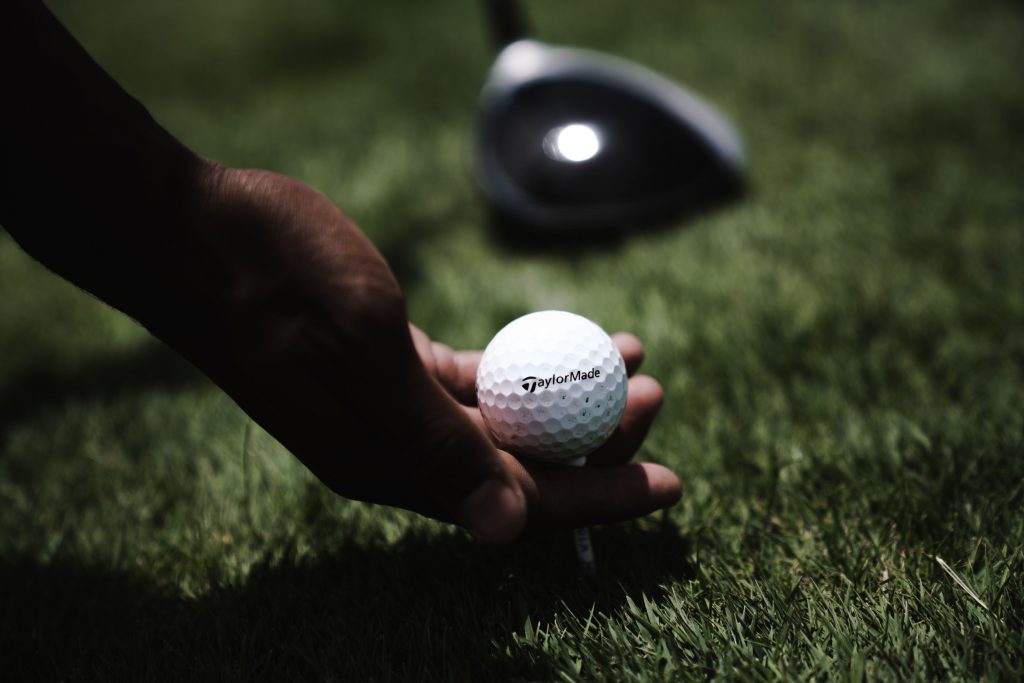 You Can Forge New and Meaningful Friendships
"There's no perfect game or perfect strategy when you play. You give your best shot, assess your results and work on the improvements you need to make because you know your next game is another chance for success." SS, Business Director and Co-Founder
Business is about making connections and when it takes place on the course, it's a great way to bring people together. Having the chance to chat with others can help you make new relationships. As you spend time with new people or work colleagues and customers/clients, it can provide you with insight and help you create new opportunities. You can establish a rapport with a potential customer or learn about your boss's pet peeves and preferences. You can also build long-term relationships that will last a lifetime.
Golf is different from other sports. You need to focus and commit to change so you can improve your game. As you play with other players over time, you can also increase your communication and bridge trust with the new alliances you have. Golf also gives you a few turnaround opportunities. You can turn a disaster at one hole into success at another.
Golfing Makes a Great Gift
"There's no better setting than on golf courses. You can share and discuss your ideas and you won't have any kind of disturbance. No other sport lets you do this." YD, CEO Business Organization
A round or two of golf is the perfect way to give a gift to work subordinates and colleagues. Other great gifts include a book on golf techniques, a new glove or a logoed hat. Because golfing can combine leisure and business, you're making investments in people every time you play with a coworker or new customer/client.
Meet With New Prospects and Existing Customers/Clients
For people who work in sales, golf is one of the best ways to meet prospective and existing customers. Many players travel for work and can meet business contacts in a new area. Golfing for business is a great way to improve your return on investment. You can have uninterrupted conversations during your golf outing as you create new relationships and strengthen existing ones.
The golf course is also more beneficial than a conference room. Take customers for example. They expect salespeople to bring solutions to the table and their expectations are usually high as competitors may also be grooming them for their accounts.
Golfing is time invested and there are no overdone marketing or sales tactics. The environment is the perfect backdrop for meaningful conversations without distractions like phone calls and other interruptions.
Improve Your Golf Game Together
"I don't appreciate it when someone comes up to me and immediately wants to talk business. I didn't spend money on my golf membership just to have someone distract me but networking the right way is always welcome." SB, Co-Founder and VP Software Business
A great reason to golf with work colleagues or clients/customers is to work on your handicap and improve your game. If there's a golf enthusiast in your group or an advanced player who wants to share a few golf tips, they might share what they learned along the way to help you improve your golf game.
One concern is that some golfers move too fast. They might be too eager to talk shop. However, by focusing on a thoughtful and meaningful conversation, you can increase the likelihood that your golf game will extend outside the course. Golf gives you a few hours of interaction where you can walk together and build camaraderie.
Business people and professionals are more open on the course than in a boardroom. It's ideal networking and several chances for interactions between your shots. Hence, improving your game can also help you improve your work relationships as you're adding value to both.
Next up, let's see how all that practice can pay off with Swing King's Hole-In-One Contest!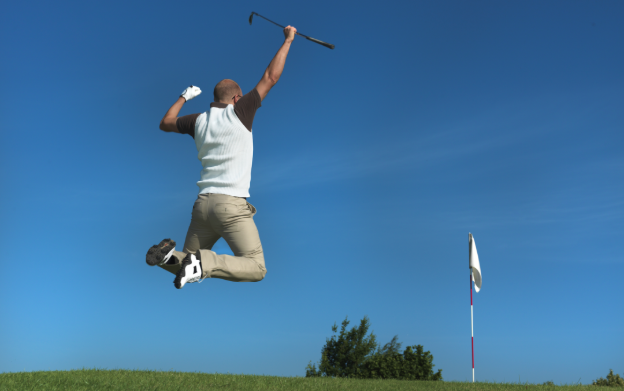 ENTER THE SWING KING $100,000 "HOLE IN ONE" GOLF CONTEST
Ready to up your golf game? Think you can hit a hole in one? If you're ready for your chance at big money prizes, now's your chance to sign up for Swing King's Hole in One Contest. You can win cash prizes with the top prize of $100,000.
Maybe you've heard about the Swing King contest or saw one of the HIO Contest ads. You might be the next Swing King who gets to display a featured video of your winning shot. Here's all you need to know to enter and win.
The "Hole in One" contest is an ongoing contest. It's powered by the "Swing King" system. Click here for the Official Terms and Conditions here.
Do you want to enter the contest but have never hit a hole-in-one? Here are a few helpful tips on how to hit a hole in one.
SWING KING: BE THE ONE TO WIN UP TO $100,000
Your entry into the Hole in One (HIO) contest makes you eligible for the following prizes:
$5 entry fee for up to a $10,000 prize
$10 entry fee for up to a $20,000 prize
$20 entry fee for up to a $50,000 prize
$40 entry fee for up to a $100,000 prize
Every month, dozens of winners sign-up and receive their cash prizes. See videos of winners and their winning shots here.
SIGN UP FOR THE SWING KING CONTEST
The contest is offered at Chimera Golf Course and the rules are easy. Once you book a tee time through the Chimera Golf Course website, you will be redirected to a link for Swing Kings where you can enter the contest. Good luck!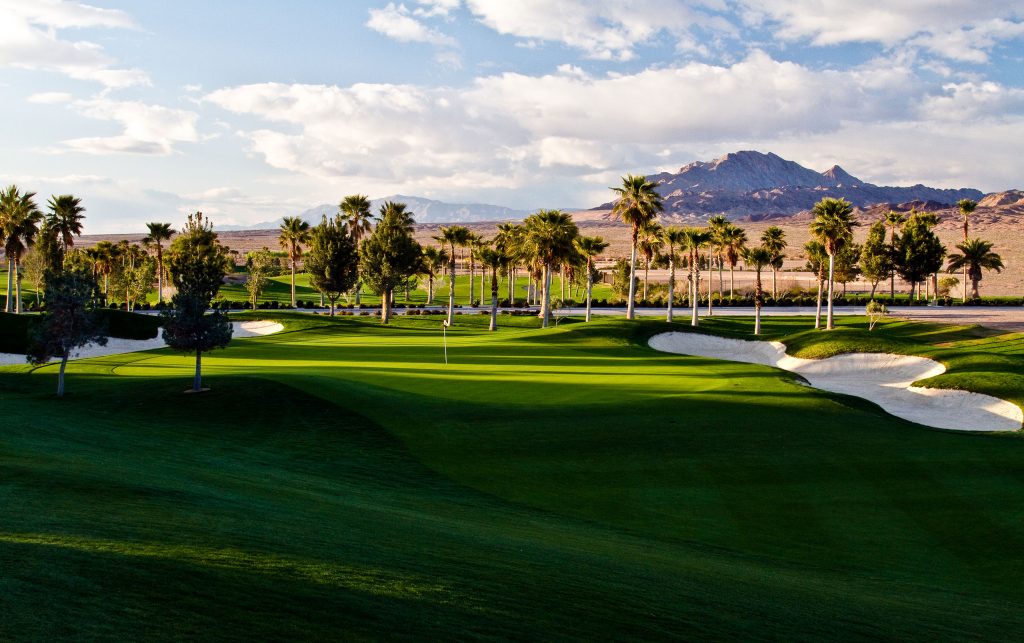 CHIMERA GOLF COURSE – A BEAUTIFUL GOLFING OASIS IN THE DESERT
Chimera Golf Course is located in Henderson, Nevada. Designed by Ted Robinson, Jr. in 2003, it sits on 6,906 yards. With forgiving fairways in a playable desert landscape, it offers a fair number of challenges from any set of tees. From its unparalleled mountain views to its natural terrain, the Chimera Golf course is an incredible place to enjoy golf. Warm-up at the driving range and enjoy picturesque views of the Las Vegas Strip with snow-capped Mount Charleston in the backdrop. Book your next tee time at Chimera Golf Club today!
Players can enjoy other fun activities at Chimera Golf Course. Kick it into high gear with footgolf, one of the coolest sports that combines golf and soccer. It's available for all ages. Players can also zip through the course on fun golfboards that resemble a skateboard and an electric scooter.
Ready to grab a bite to eat? After a fun round of golf, it's time to head to Slice 19 Bar and Grill. Order by phone at (702) 932-5311 or online at slice19.com. Want the best golf tournament and game day food? How about yummy pretzel bites, burgers, wings and quesadillas? Or, what about tasty nachos, pizza, subs and sliders? Order in and have Slice 19 delivered!