If you're thinking about planning a golf vacation, it can be quite exciting to try out a new course. There are so many golf courses in the U.S and overseas to choose from. You might also plan your trip based on a particular state you want to visit or time of year because you want the best weather. Another way to pick golf destinations is to travel when you can find the best deals on Stay-and-Play packages or seasonal packages a golf resort might offer.
Here's everything you need to know about planning your trip from start to finish.
Note: Don't miss your chance at Swing King's $100,000 Hole in One Golf Contest. See the details near the article's end.
Consider Where You Want to Go
One of the first steps in planning a golf vacation is to decide if you want to travel within the United States or head overseas. If you stay within the U.S., is there a particular course you want to visit or a particular state? Back in 2015, there were about 34,000 courses worldwide and 15,000 in the U.S. With about 60 million golfers all over the world, it's a popular sport you can play in most countries and throughout the United States.
When scheduling a golf vacation, some golfers select their courses based on the other activities they have in mind. For example, you might choose a state like Florida if you have family there, want to visit the beaches or if you want to play on a specific Jack Nicklaus course. Or, you might also choose a state like Las Vegas if you're there for a convention and want to gamble in the casinos and enjoy the nightlife.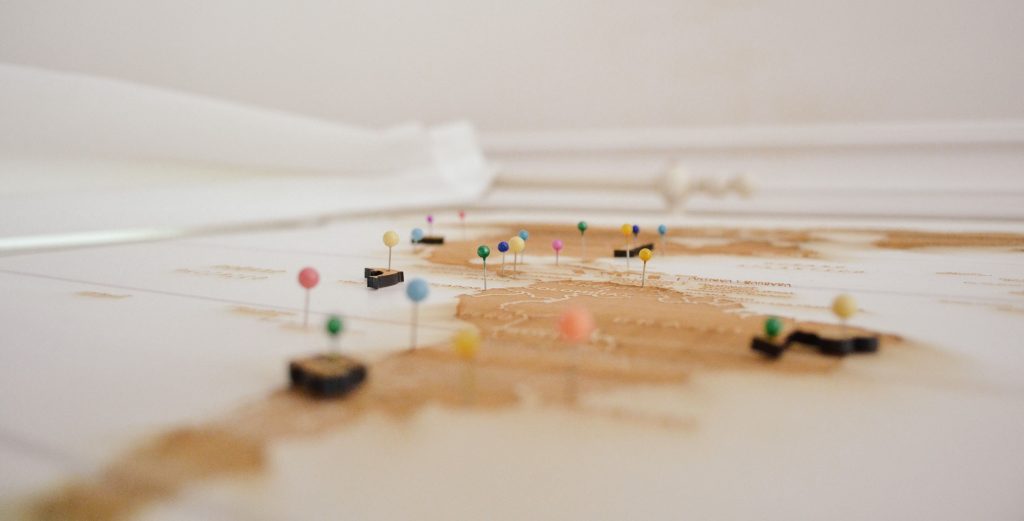 Family, Friends or Solo?
After deciding where to go, it's important to consider whether you want to go alone or take your golfing friends and relatives. You might also want to take your spouse and children if the area where you'll be golfing has family-friendly activities. Keep in mind if you bring your family, you might be able to find online travel packages that can give you added savings on flights, hotels and rental cars.
To help you make your selection:
If you want a fast getaway, go solo. Most courses will let you do a "walk-on" at a golf course and match you with another group. Or, you can play alone. You can have faster rounds and the environment is more leisure.
When you plan a golfing trip, if you have small children, search for "family-friendly activities in the area". This can help determine if there's a lot your spouse and child(ren) might enjoy.
If you bring friends or family who golf, consider the other activities. Are you in a state where you can go fishing or hunting or do a little gambling? Is the trip for a bachelor party or birthday? Pick a location with the most amenities and activities for after you play a round of golf or if your game is rained out.
If it's a work-related trip, can you squeeze in a few rounds on the weekend or play twilight golf? A few courses have great outdoor lighting for a round golf before the sun sets.
Go Anytime or Only If You Find a Deal?
It would be ideal if every golf course was open year-round. However, that's not always the case. When you think about the time of year that you want to travel, consider how the weather can impact your play. For example, rain, thunderstorms, humidity and high heat can be factors and temperatures of 100-plus degrees can keep golfers off a course because you don't want to suffer from
When you look for deals on great golf courses in areas like Arizona or Nevada, if you're looking to travel in the summer months, check the forecast for the time of year you want to visit. You don't want to land what looks like the best "deal" only to find temperatures outside are about 110-degrees!
Looking for a great place to stay and play? Here are a few golf vacation ideas.
High Roller or Budget-Friendly?
Some golfers pick their courses based on where they want to play so if they hear about a great course, they'll visit no matter the cost. Other golfers shop for courses based on the price first. For example, Las Vegas has courses where green fees can run from $300 to $500. Other Las Vegas courses might have green fees that only cost about $80 for twilight play.
Cheapest places to play golf in the world include Costa Rica, Mexico, Portugal, Ireland and Thailand. The cheapest places to play golf in the U.S. include Kentucky and Wyoming where golf might cost just over $34 for 18-holes. The most expensive course in Florida might run $635 a game.
Pack Your Clubs or Rent Them?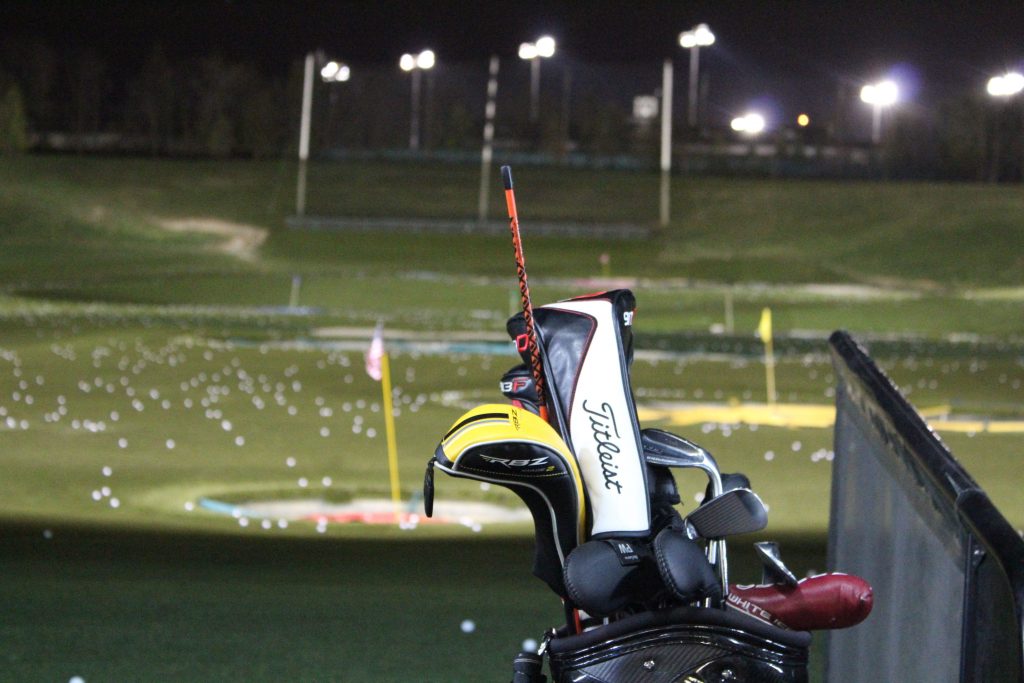 Once you decide on where you want to play golf, who to bring and when you want to travel, the next step is if you'll bring your own clubs. Some golfers prefer taking their own personal clubs while others will rent them. Club rentals can run over $100 and that's not including fees.
If you bring your own clubs, check with your airline first for golf case size and weight restrictions. Here's a full list of airline fees. A few airlines offer good prices for traveling with golf clubs.
These include:
Southwest Airlines
Golf clubs can be substituted for standard bags. Fees will apply for golf cases over 50 lbs or more than 62-inches long. Both hard-sided and soft-sided cases are allowed.
JetBlue Airlines
Similar to Southwest Airlines, golf bags can replace a standard bag. Fees range from $30 to $40. Prices are higher if bags are over 50-lbs. They recommend hard-sided cases only and will allow soft-sided cases but they aren't liable for damages.
Delta Airlines
Similar to JetBlue's restrictions, Delta lets you replace a standard bag with golf clubs. Checked bag fees are $30 for the first bag and $40 for the second. If the case is over 62 inches, the oversized fee is waived. If bags weigh more than 50-lbs, they're subject to an overweight fee.
Frontier Airlines
Frontier charges $30 to check golf clubs and treats them like standard luggage. They'll charge for overweight bags and recommend you allow an extra 30-minutes at check-in.
Alaska Airlines
Alaska charges $30 for the first bag and $40 for the second. It waives fees for oversized and overweight bags.
Soft-Sided Golf Bags and Hard-Sided Golf Cases
You will want to ensure your clubs are safely stored in a secure case. While nylon bag cases with zip hoods or soft-sided cases are more affordable, cheaper versions can be very flimsy. Most airlines won't assume liability for damages to club heads. Hence, a durable, hard-sided travel case is recommended. However, a few durable nylon cases have sturdier designs.
Golf case options might include:
Confirm Your Reservations and Tee Times and Purchase Travel Insurance
When you book your flights, book these a few months in advance of your trip but check the weather in that particular area first. It won't help to plan 6-months in advance if you've scheduled your golf getaway during hurricane season, for example.
Most airlines will give you 24-hours if you need to cancel your flight and you can usually do this free of charge. However, some airlines have higher cancellation and ticket change fees. For example, American Airlines, United and Delta might charge $200 to change domestic flights but JetBlue might only charge $75. Southwest doesn't charge flight change fees. Here's a full list of the flight change fees and which airlines charge the cheapest change fees.
Travel Insurance
You might see a pop-up when you book your flights asking if you want to purchase travel insurance. Do this if you don't have existing travel insurance through your credit card. Purchasing travel insurance can protect your trip as it includes trip cancellation coverage and coverage for lost, stolen or damaged bags.
Travel insurance can also cover your golf bags and any damage to your clubs enroute. However, not every credit card includes travel insurance. For example, Discover card stopped offering travel insurance.
Tee Times
You'll want to book your tee times about 4 or 5 months before your trip and then reconfirm a few days before you leave. It's best to reconfirm with the club or course in case they had any last-minute changes like a severe weather incident and were unable to reach you.
Pack Your Golf Gear, Clothing and Essentials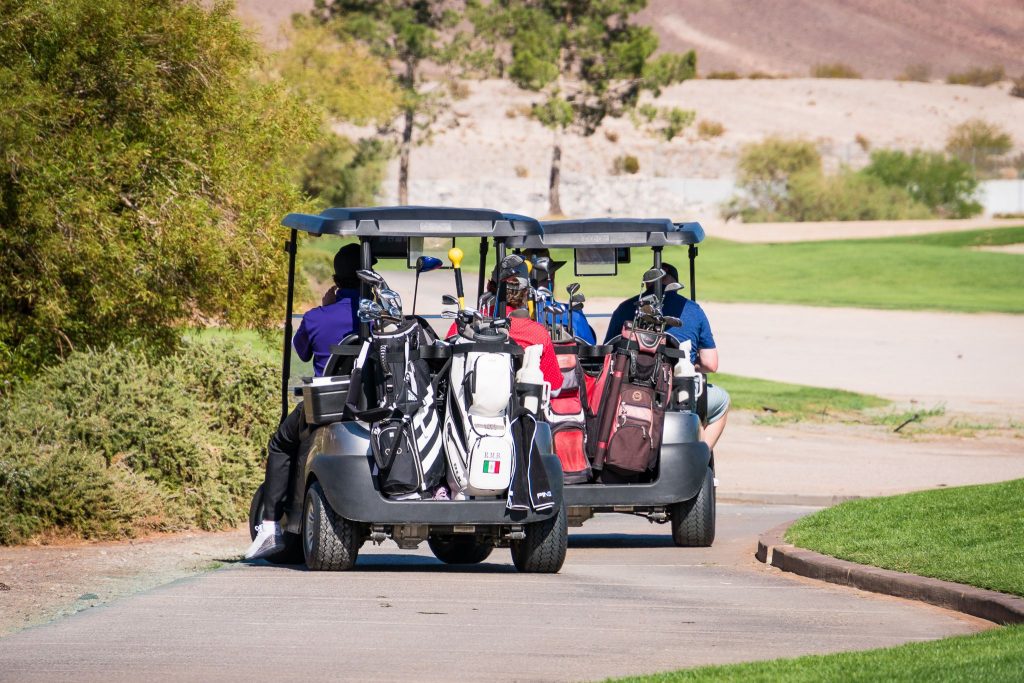 When it comes to packing your gear, clothing, and essentials, a golf checklist is helpful. Not only can it remind you of items you might forget (like your passport or license) but it can include items you might not think of. Golfers that visit areas in different climates might not bring a sun hat or they might forget protective rain gear.
Here are a few tips:
Pack your golf clubs and bag and include ball markers, tees, and your divot tool. Bring about a dozen balls and store your golf shoes directly in your golf bag.
Pack your clothing in a durable travel bag or suitcase. You can carry this on but your golf case needs to be checked like luggage. A wheeled duffel bag or suitcase with spinner wheels are easier to get through the airport.
Pack your camera, golf GPS system, mp3 player and smartphone in your carry-on. Never check these as you don't want the items thrown around in your luggage.
Pack your golf clothing (pants, shirts, shorts) based on the number of days you will be away. You'll also want to pack your outdoor weather gear if rain or cold temperatures at night might be a factor. Nights can also be cold in desert climates. Include a visor, hat or baseball cap, socks, and pullover sweaters. You can always take off or put on layers.
Consider which credit card you want to carry. A travel rewards card can give you more points for future hotels, airlines and cashback rewards.
Reconfirm Your Plans, Check the Forecast and Prepare to Leave
As it gets closer to your travel date, reconfirm the weather for the area a few weeks before you leave, a few days before your trip and then the day before your trip. Golfers have had their golf trips ruined because they didn't know about sudden or severe weather just prior to or during a trip.
Download a weather app to your phone like:
Golfweather.com: It covers about 50,000 golf course locations all over the world and includes wind speeds and direction
NOAA Weather Radar: It's not specific to golf but provides weather tracking in real-time and it's used by over 10 million users
Dark Sky: While not golf-specific, it gives weather in your area like alerts if rain is on the way
Lastly, order your car to the airport and reconfirm your hotel. Print out your boarding passes and don't forget your passport, license, luggage, and golf case. It's time to play!
Final Thoughts
Planning a golf trip can be an exciting time. There are many factors to a golf trip so getting organized is important. Check the forecast and reconfirm your tee times as you get closer to your travel dates and have a back-up plan with other activities just in case. If your vacation is affected by bad weather, for example, it might be time to hit the driving range or head to the casino. Lastly, include travel insurance to safeguard your travel plans and protect your golf clubs. With so many fun courses to explore locally and globally, it's always a great time to plan another golf adventure!
Now, let's take a look at Swing King's Hole-in-One Competition for your chance at a $100,000 prize.
ENTER THE SWING KING $100,000 "HOLE IN ONE" GOLF CONTEST
Have you ever hit a hole in one? Want to try? You can sign up now for the Hole in One Contest and win cash prizes as high as $100,000? If you've heard about the HIO Contest or saw a Swing King Contest ad, here's what you need to know. Maybe you'll be the next Swing King and have a featured video. Now's your chance to find out. The "Hole in One" contest is ongoing and powered by the "Swing King" system. See the Official Terms and Conditions here.
SIGN UP NOW FOR YOUR CHANCE TO WIN UP TO $100,000
Your entry into the Hole in One (HIO) contest makes you eligible for the following prizes:
$5 entry fee for up to a $10,000 prize
$10 entry fee for up to a $20,000 prize
$20 entry fee for up to a $50,000 prize
$40 entry fee for up to a $100,000 prize
90 winners have already won cash prizes. See videos of winners and their winning shots here.
SIGN UP FOR THE SWING KING CONTEST
The contest is offered at Chimera Golf Course and the rules are easy. Once you book a tee time through the Chimera Golf Course website, you will be redirected to a link for Swing Kings where you can enter the contest. Good luck!
ABOUT CHIMERA GOLF COURSE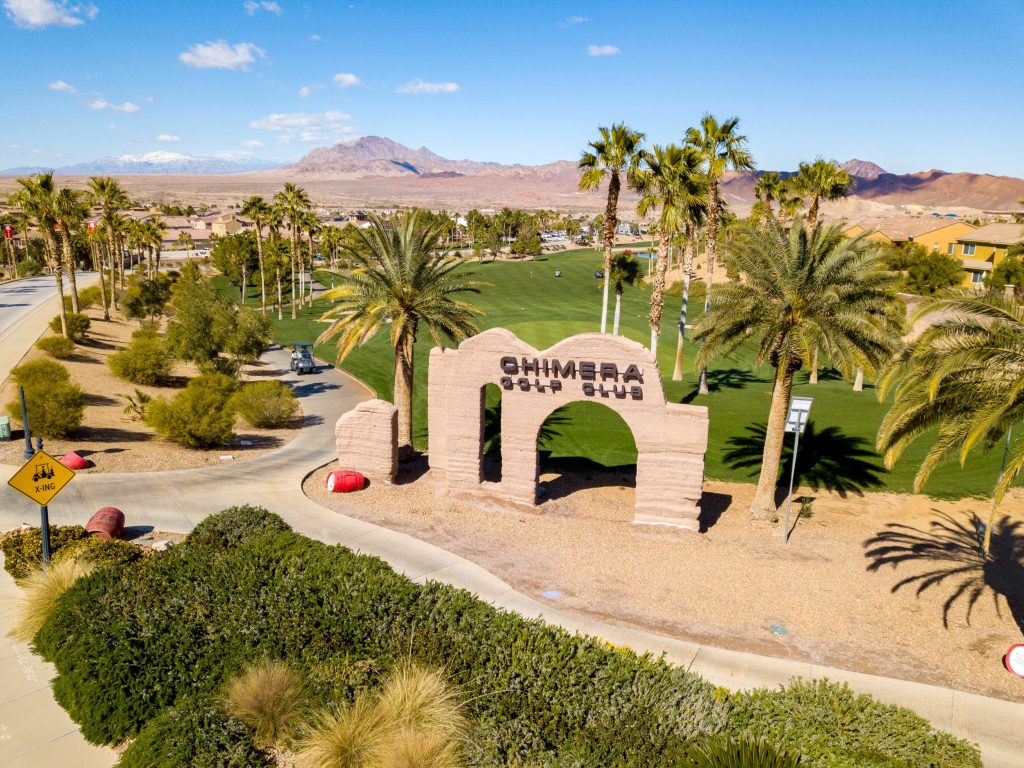 Chimera Golf Course is located in Henderson, Nevada. Designed by Ted Robinson, Jr. in 2003, it sits on 6,906 yards. With forgiving fairways in a playable desert landscape, it offers challenges from any tee. Players can enjoy other activities that include footgolf, golf boards and a bite to eat at Slice 19. With unparalleled views of the Las Vegas Strip, book your next tee time at Chimera Golf Club today!